Discussion Starter
·
#1
·
Hey guys,
I'm going to be thru Austin the week after Thanksgiving, then heading to a sidewalk sale in Phoenix after that.  I was hoping to see a few of my fishing peeps while there, so figured I should have a yard sale in Austin first.
I'm still talking with Andy and Eric, but thinking something like Wed. nite at Kahuna's.  We can just hang out for a few hours, I'll make Andy and Eric drink and I'll sell some stuff out of the truck!  
I've got a few rods and reels, and some overloaded baits that I can give you guys some deals on.  The rods and reels I am not going to dump, but they are good deals if you like them.  I know what I want for most of the stuff, so if you see something you like, let me know and I'll tell you how much.
Rods- Kistler- 1 brand new 7'6" H2 Flippin' stick, 7'6" M LTA, 7' M LTA, 7' Medium Spinning LTA, 6'9" H2 Spinning drop shot rod
American Rodsmith- 6'6" Medium Spinning PINK!
Yamamoto Rods- 6'6" Drop shot spin, 7' MH casting, 7' M casting, 7' Medium and medium light spinnning
Chronarch 100 Mg's, Revo S, Chronarch 50 Mg's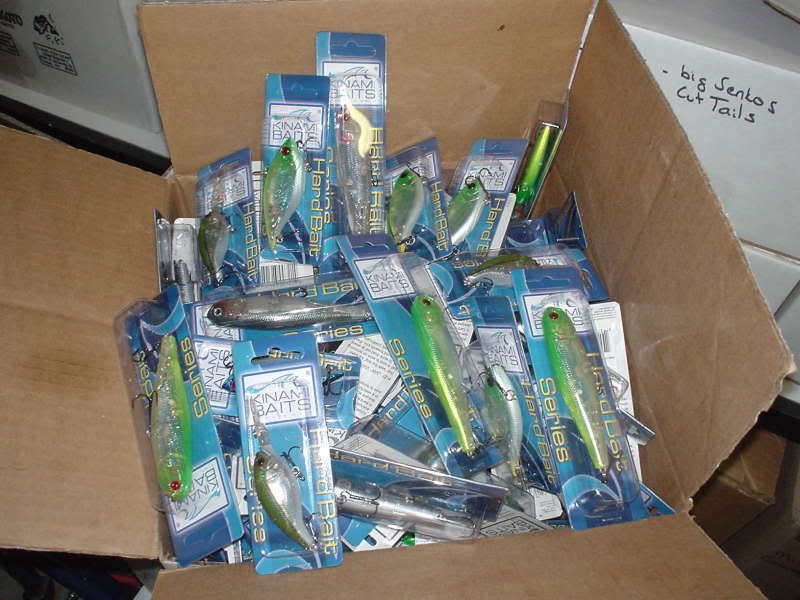 Overstock on Kinami hardbaits
Thundershad Balsa crankbaits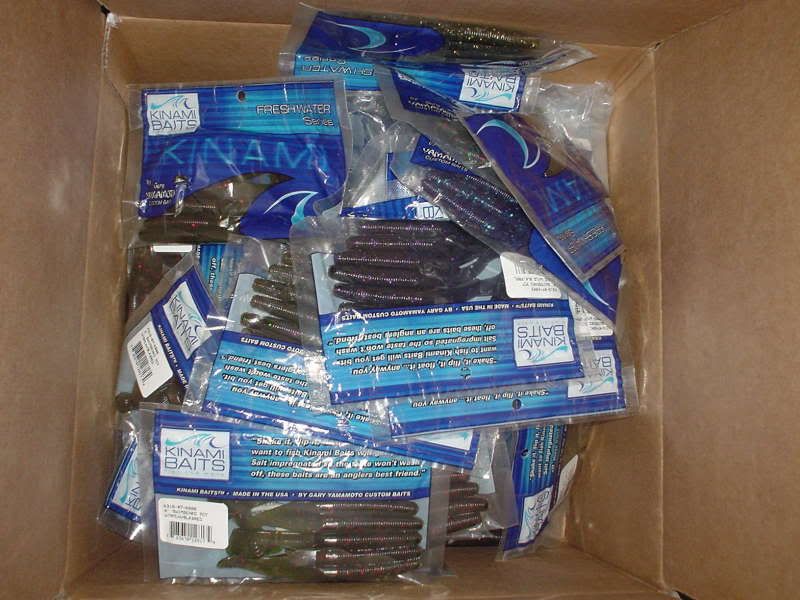 4" Swimming Senko's.  These are from the first year in Kinami bags.  Now they are packed in Yamamoto bags.
Hopefully this works, as it's been a while since I have posted....  See you guys soon.