Discussion Starter
·
#1
·
Since catching that 5 lber a couple weeks ago Mike's oldest son Preston cannot stop talking about fishing.  Mike told me he sat there the other day with his mom going through the BPS catalog and pointed out baits he needed and the ones he thought wouldn't work!
We took him out again today from 9-5, this time armed with two of his own rods and his own tackle box.  Even though it was pretty slow and extremely hot, Preston never once complained and kept switching from a shakyhead, spinnerbait, fluke and drop shot trying to get bit.  The kid really amazed me, he never stopped fishing and around 4:30 when I put my rods up, sat in the boat and checked emails Preston kept chunking away until the very last minute!  
We stayed on the lower end all day and tried to find some new water, or shall I say eliminated a lot more unproductive water.  Managed around 10 dinks and three keepers including a 2.5, a 5 and a long and skinny 3 pounder.  Fish bit c rigs and came off secondary points.   It was a very tough day in general but I had another great time fishing with Mike and Preston; the kid has more patience and heart than most adults I've fished with!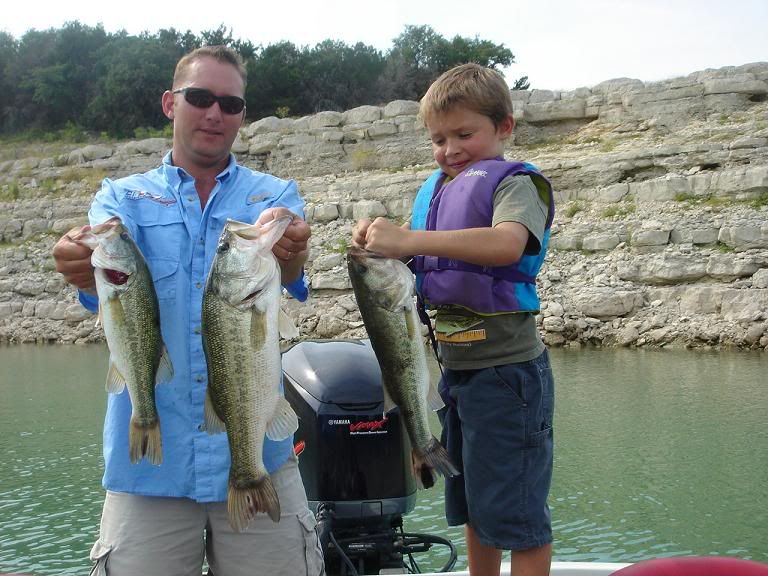 Pulling the boat out at Mansfield was a joke; but no where near the cluster from Memorial Day weekend.  Last weekend it took me two hours from the time I got dropped off at the floating dock until my trailer hit the bottom of the ramp.  At least we got the boat back on the trailer and didn't end up like this...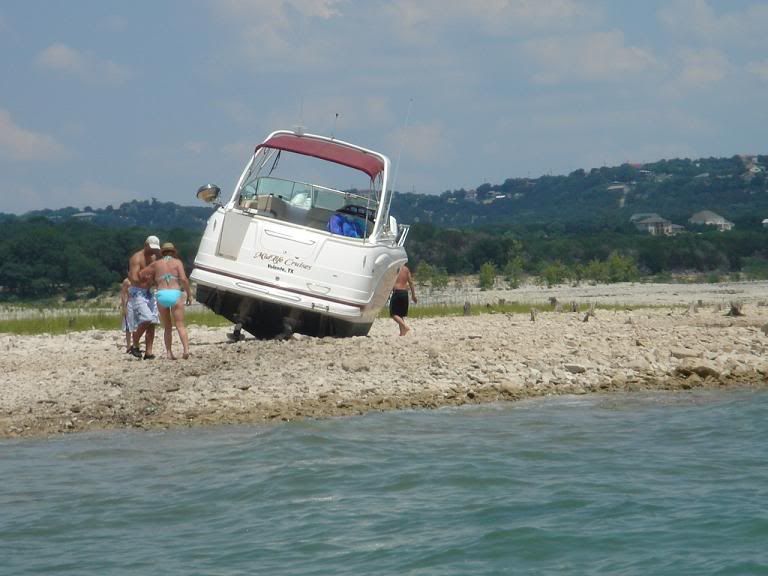 As Ed mentioned in another post this boat was grounded in Big Sandy - OUCH!
See you guys next week at Champs!