Discussion Starter
·
#1
·
launched from Red Bud Isle today at 3:00PM.  Fished Tom Miller for awhile with no takers.  Decided to go downstream and hit the banks up and was able to find some fish.  Caught 6 fish today with the best being around 3-4lbs.  A few dinks as well.  Was fishing tx rig baby rattlesnake in trophy hunter color.  This was the maiden voyage of my Birthday/Christmas present.  
Here are a few pics of the better fish.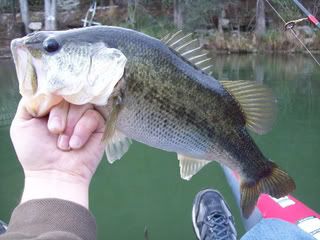 Is this bass a spotted or a guadalupe?