Discussion Starter
·
#1
·
Body of Water: LBL
Weather Conditions: 38 deg at launch, warming to mid 70s
Water Conditions: clear to slight stain
Date(s) Fished: 11/7/10

Details of Trip:
 Launched at 5:30am at AHS.  I wanted to hit some of my spots from last winter that held some good fish but needed some daylight before they would be productive so I pitched laydowns with zero bites till the sun came up.  Once the sun was up I hit my first spot with a Paydirt Ball N Chain and picked up this chunck.  She weighed in right at 6lbs.
Decided to hang around and fish this location a little more.  Switched over to the crankbait (rootbeer float) and picked up this one.  She came in at 6lbs 8oz.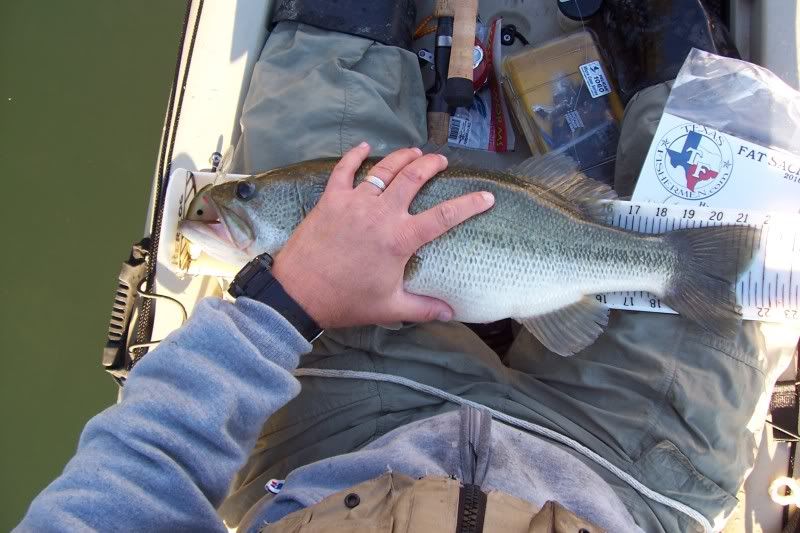 Fished the area a bit more with only one other bite so decided to move to another spot.  Still on the crankbait I pulled up to my second spot and snagged about a 3lber right off the bat.  Went to put her on the board and she decided that she wanted none of that and flopped back in.  Fished that area a bit more with no luck.  Decided to head in and hit one more spot on the way in.  Picked up this little dink on a rat'ltrap  and called it a day.