Discussion Starter
·
#1
·
Pops came down into town for the weekend and I met him up at Stillhouse on his way down from Dallas on Friday night. We put in at about 9:30pm and fished til noon the next day. Bite was slow, only catching a couple keepers through the night until I decided to put on a white bull ribbit and chunk it around the trees. Missed two MASSIVE hits when I finally realized my tard self had the hook setup incorrectly (was using a frog stinger hook). After that my frog was totaled so I put on a smaller one and started catching fish with the one below being the highlight, only a 2lb 10oz'er. In all we got about 10, but for the first time out on the lake, it was fun.
So we never slept, drove home to my place in Austin, installed a dog door on my patio door, then decided it was time to LA. Launched at 360 and headed up past QP where I was tossing some new huge swimbaits, but got nothing to we dicided we just wanted to catch something and hooked up the rattlesnakes and senkos. Caught 3-4 then started heading back down south, just north of CP, when I tied into my new PB. Been fishing for a few months now and this was just icing on the cake to my addiction. Weighed in at 5 lb 15oz. Tried to see if it would tip to 6lbs but not quite. Got it on a drop shot 5" black with blue metal flake senko type in about 15' water working it REAL SLOW.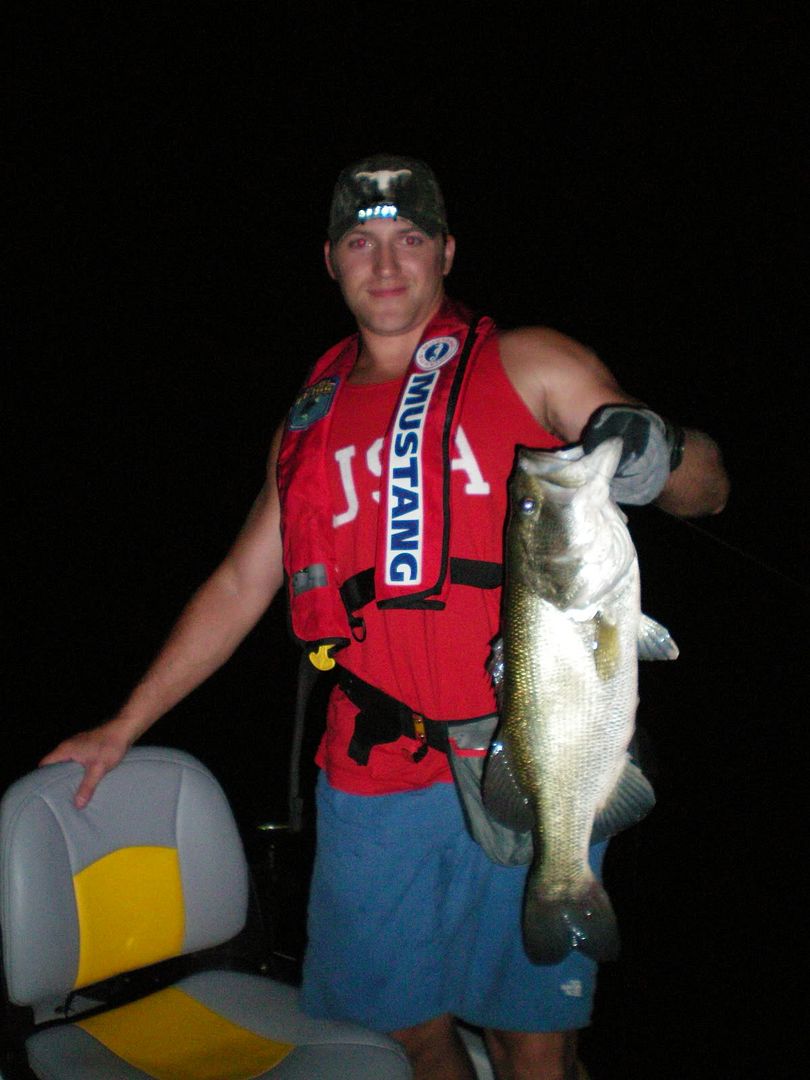 and the im too cool to smile pic...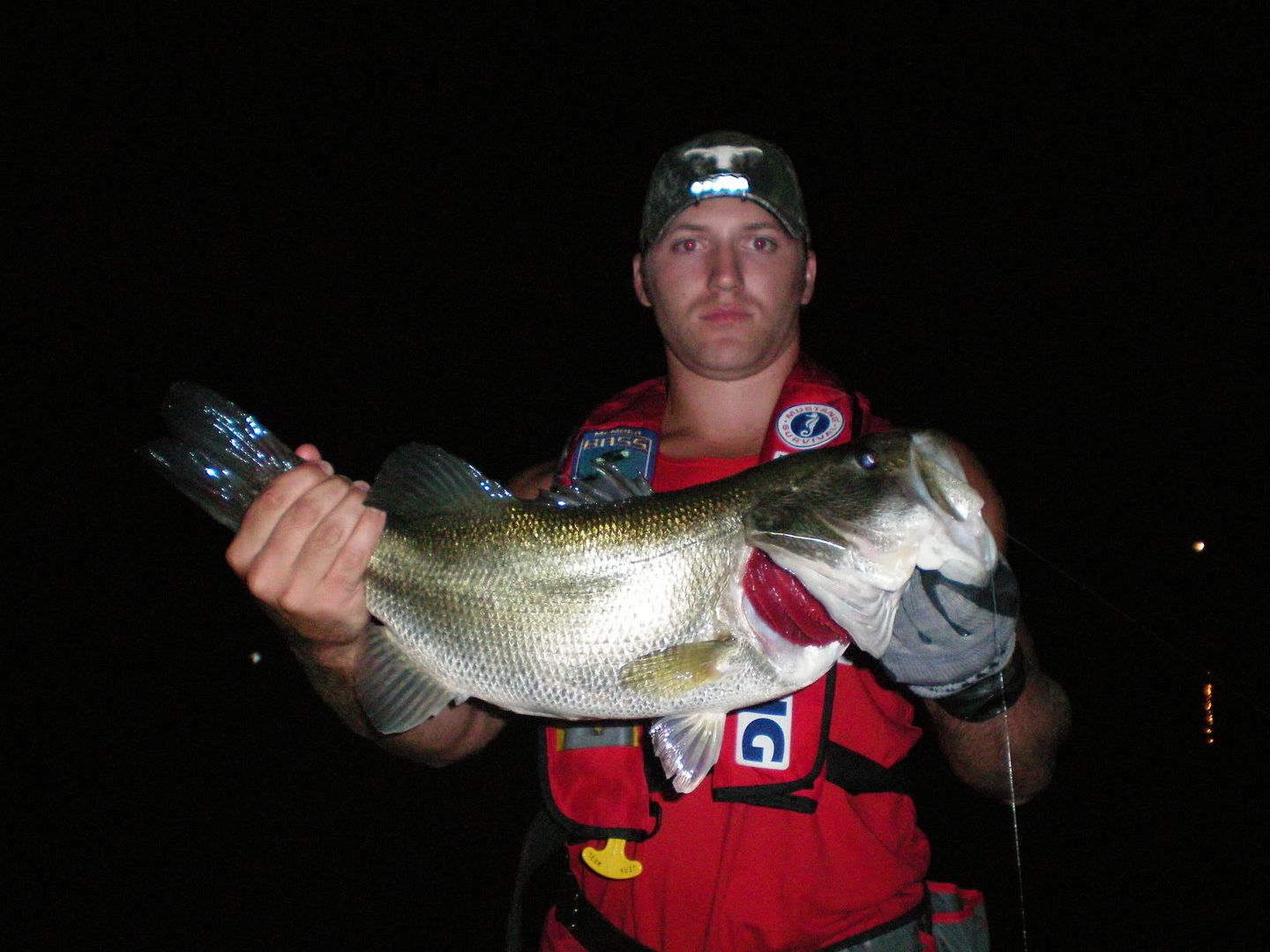 Got home about 11:30 and finally slept for the first time in a couple days.
Sunday we got up powerwashed/primed my deck then decided to head out to Stillhouse around 8pm for another all nighter. Got on the water 9:15ish and the conditions were amazing: 78ish, no humidity and a breeze. However, we could only pull in dinks and we were throwing everything -- C-rig, Tex-rig, drop shot, cranks, spinners, shakey head, frogs, speed craw, DD22 -- only dinks. Best part of the day was at about 7:30am when we got into some great sandies over by the dam. Got about 9 between the two of us then called it a morning since it was 2 of 3 nights with no sleep.
All in all, an amazing weekend and I gotta hand it to my ol man for helping me out with all the house work along with 2 all-nighters on the lake(s).