Discussion Starter
·
#1
·
I think I have my days right this time
Friday me and Jukebox waited out the storm at Stillhouse and got on the water around 6PM instead of the planned 5PM when we got there. It was pretty nasty up that way. Was hoping the bite would be really good after that with the sporadic rain that followed but it wasn't. Caught a few dinks and Travis caught the only keeper and had a few misses on flukes. He tried a little fly fishing for some schooling fish in some trees but wasn't able to hook up. First time I had seen a fly with a steel nutsack
Did see a couple of dogs on the shore which one decided to take off for a little swim. Thought he was wanting to catch a ride with us, but he swam past the boat and turned around and headed back to where he started from, a good 25 yards or so away.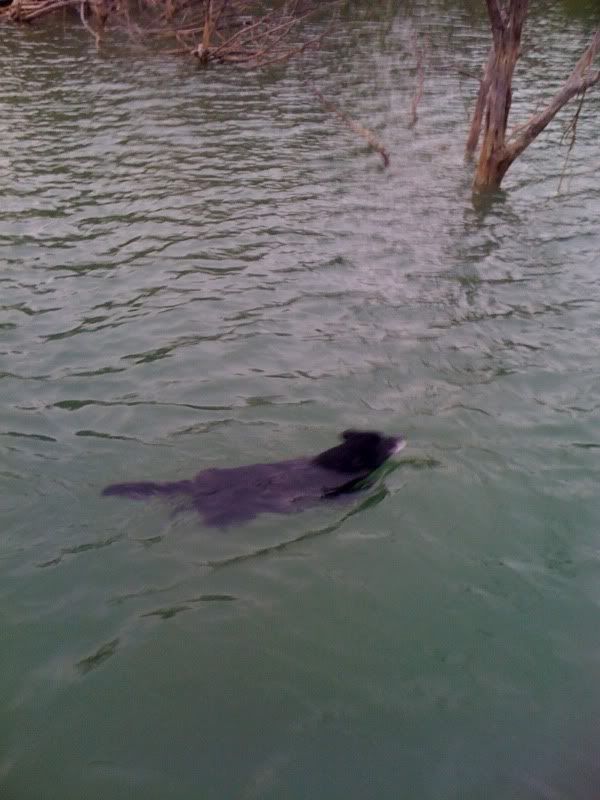 Sunday headed out with ProCrafty JR. He showed me around the North part of LA. Nice water! Hadn't felt a fish that cold all summer! We caught a few dinks on cranks and senkos and he caught the only two keepers. Looking forward to getting back out on LA for sure, but mainly in the AM for now. There was one chic driving a boat that we almost could feel the spray off of her boat as she went by. Sometimes you hear things and think people may be exaggerating, um not there that's for sure. Couldn't imagine what it is like later on in the afternoon when everyone else gets out there.
Was good to meet up with both of them though. Both seem to be good guys. Next time, we will catch more and bigger fish.