Discussion Starter
·
#1
·
Had to hit the water and catch a few fish, luckily they bit a little for us today.  DTodd and I ran up to Stillhouse to check it out.  I had never been up to this lake, but I will for sure be going back!  There are so many trees and hump and ledges, man it is a really cool looking lake.  
I will need someone to take me back that can show me how to catch fish there next time.  But we did okay for our first outing.
We didn't get on the water until about 9:30am, and fished until 3:30pm. Water temp averaged about 56 most of the day.  I don't know what drops are the good ones and a few we tried in the morning with a jig just didn't produce for us.
So we decided to go stupid and with some coaxing from another ABF member we just pounded the bank for most of the rest of the day.  
Ended up with about 10-12 fish.  Most in the 1.5- 2.25 pound range.  Then snaged a really nice one around 1:30pm.  It weighed right at 7.0 pounds.  It could have been 4 or 5lbs bigger, but was a little skinny!  
The big one I caught on a Gambler "Chatter Bait"- green pumpkin.  I'm sure he would have hit the spinner bait, had I been throwing it at the time.  Our other fish came on spinner baits, cranks, and jerkbaits.    All reaction fish, no jig fish!  Wow, very disapointed, but still happy with the day.  The big fish makes it worth while!  
I guess we would have had around 15 lbs for our best five.
A couple of our fish: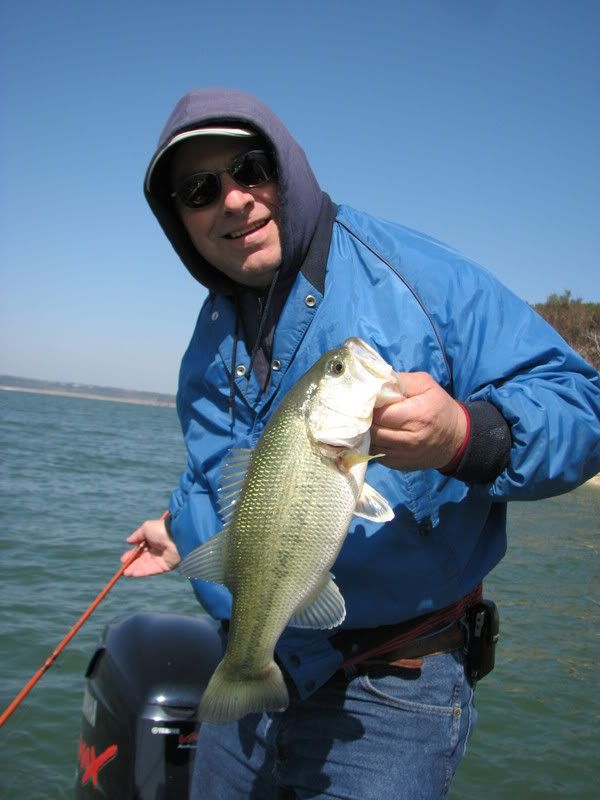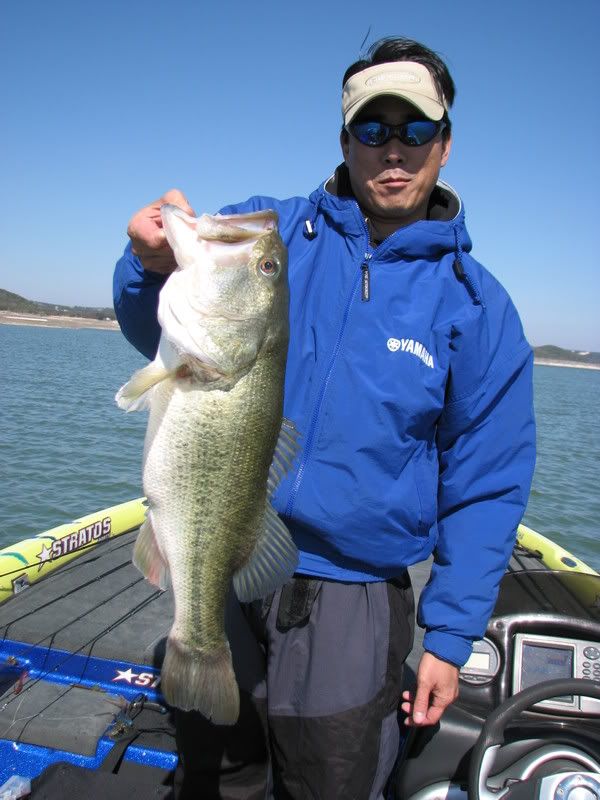 Did you see the head on that thing!?!?