Discussion Starter
·
#1
·
I got a chance to fish to fish with a friend of mine on Sam Rayburn yesterday for most of the day and it was a good day.
Got on the water around 12pm.
Air Temp - in the low 80's
Water Temp - Mid to low 60's
We started out flipping and pitching the brush and willow tree's. This was a pattern that he had been on for the past few weeks, the key was to put your bait in the middle of the tree/bush and not on one side or the other. We caught two fish right off the bat, one about 4lbs and then a small one, The 3rd fish however was 9lbs. We stayed on this pattern for a while catching fish here and there. Then we started on the frogs and let me tell you it was on. Blow up after blow up and they were all good fish. I don't think we caught one under 2lbs on the frog. Caught two more 5's, a few 4's and a few 3's.
Over all we had a great day on the water, our best 5 would have gone  27-29lbs. Around 35 fish total for the day.
Big Water.
3 1/2 lbs
5lbs
5lbs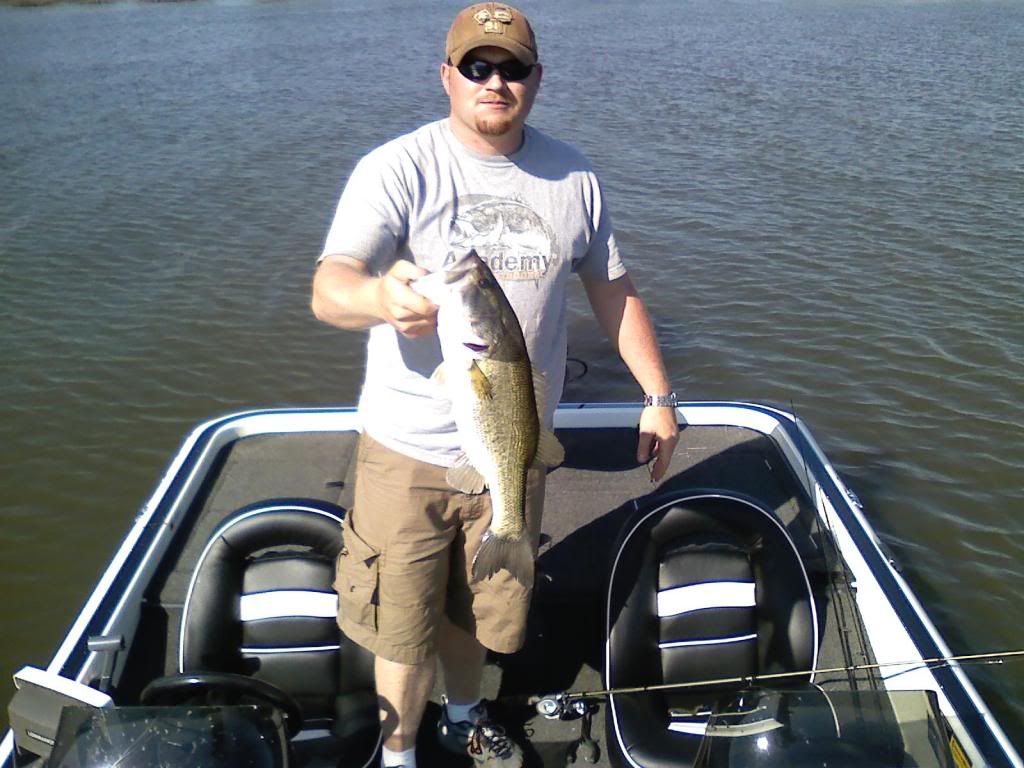 9lbs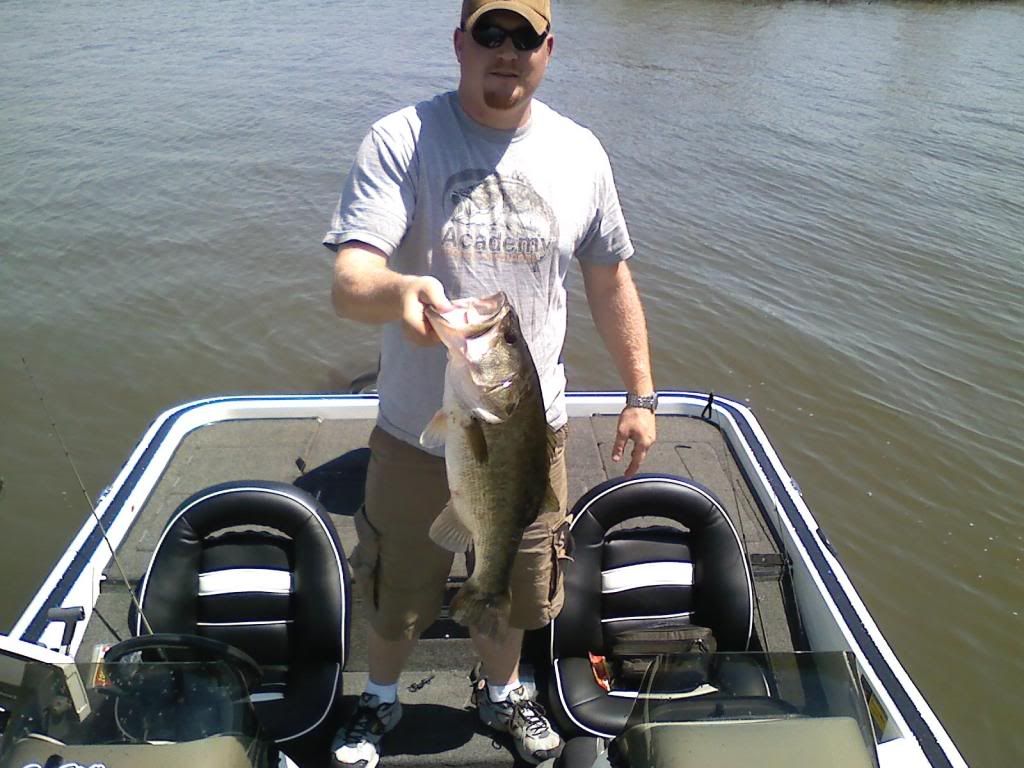 This is what we were fishing for our frog bite. You can't really see it but there was a lot of needle grass.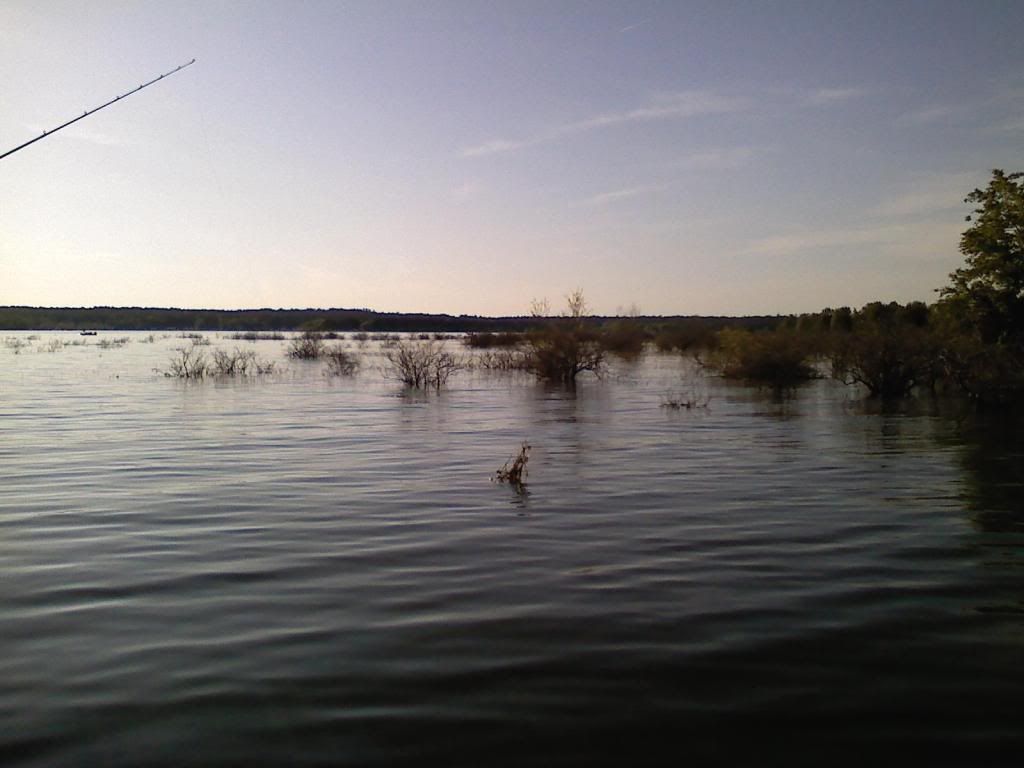 Sunset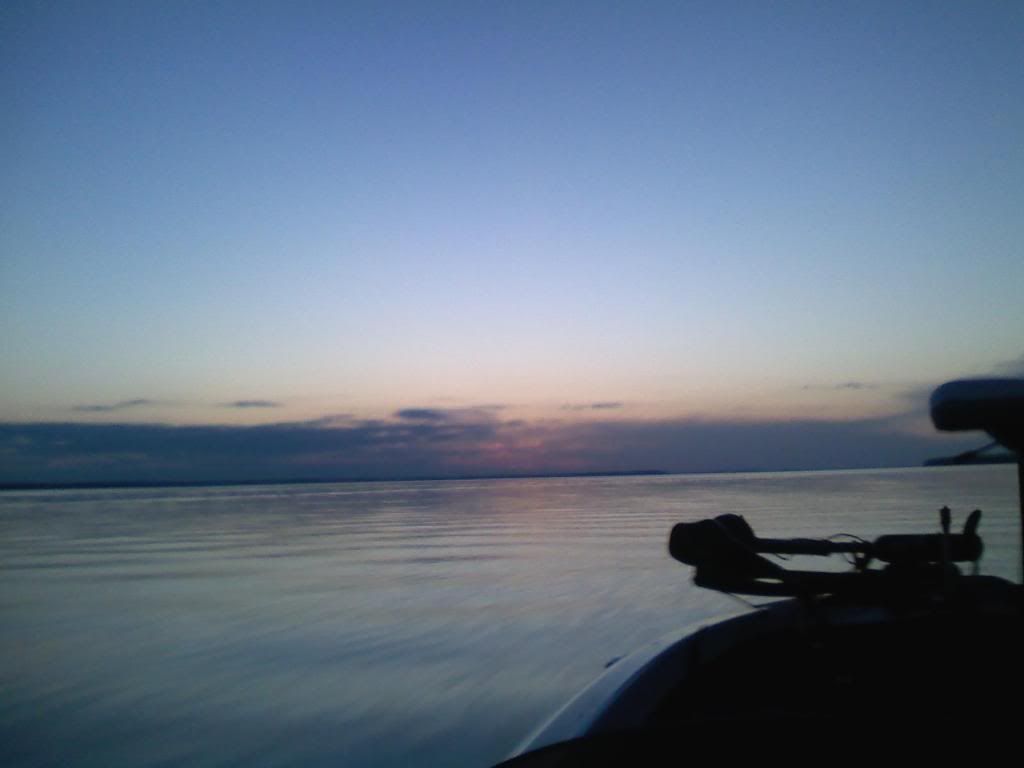 Chris