Discussion Starter
·
#1
·
Mike and I decided to head east this weekend and get familiar with the lake in preparation for the upcoming FOM field trip.
Dropped in Sat am around 9:30 and realized we both neglected to buy a map, decided to just wing it and run the lake blind...bad move for sure!  Fishing was pretty tough Sat, we boated around 20 fish with only five keepers going 18 lbs.  This lake is freakin huge and there is definitely A LOT of dead water.  Fish were caught on a variety of baits including cranks, jerks, traps, and soft plastics.  We trash fished pretty much everywhere we went until finally managing a decent pattern on the rig and punching grass.
Went back out Sun with map in hand and ran the lake some more trying to figure out the boat lanes.  Even with the map the lake is dangerous, NOTHING is marked! None of the main lake shallow flats we ran into were on the map and the designated "cleared areas" looked like a mine field.  Rayburn is an accident waiting to happen, especially at the level it's at now.
Oh well, still enjoyed the evenings and we did manage to stick one good fish just shy of 8 lbs.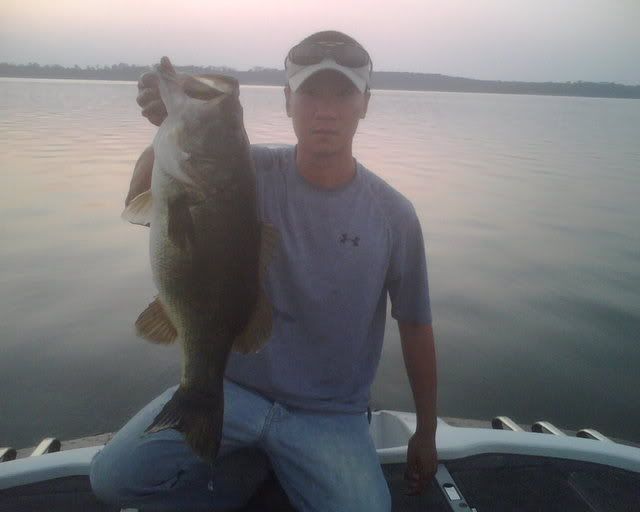 Not too excited about heading back out there...5 hours to Rayburn or 5 hours to Falcon?  If I could get my entry fee back I'd be rolling south for sure!
Good times Mike, see ya Wed!