Discussion Starter
·
#1
·
Just figure'd we can consolidate all FLW pictures at one post location. Let's post all pictures or links to FLW pictures here.
(Unless you have some congratulatory pictures to post under the Congratulate Clint thread)
Thanks guys... I'll start off...
Rude with Larry Nixon, Dion Hibdon, David Fritts, and Sondra Rankin!!! WOW!!!
Bassfinder manning a camera boat
EA sends off Gary on a camera boat
Pivo at the launch dock
Swimbait & son with the Land 'O lakes team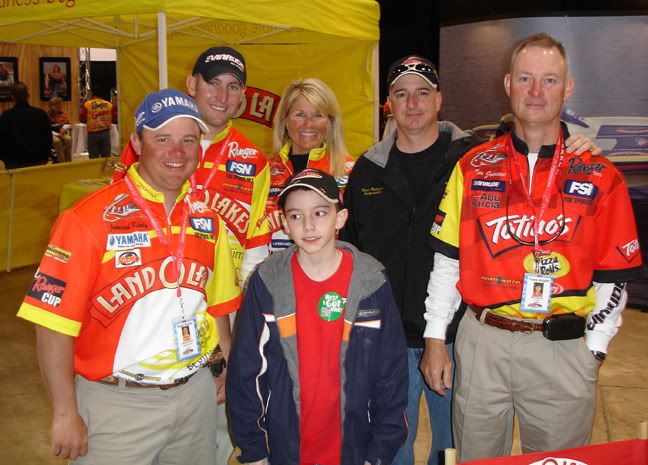 Setting up the main stage
FLW Stage live and in action