Discussion Starter
·
#1
·
Went to LT this PM with Fish-Ninja. Launched at Cypress Creek at around 4:30PM. We where going to target some schoolies later on, but found no schoolie action at all. So, we targeted those green little guys. ;D
Water:
Clear, light stain. 3'-4' vis. 60.9 degrees in the back of a cove
Weather:
Temps dropped to mid 50's, and the wind picked up to near 10mph.
Started off throwing a jig at our first stop, with nothing. Just cruised along, and hit some shallow spots, and coves to see if the fish were in prespawn. Not yet. Water temp is right, just the fish aren't there yet. Ran up the lake, and went towards the dam. Threw a Deep Little N to see if any stripers where active. Ended up catching a LMB on the 2nd cast with it. 8)
rmvfishing Deep Little N LMB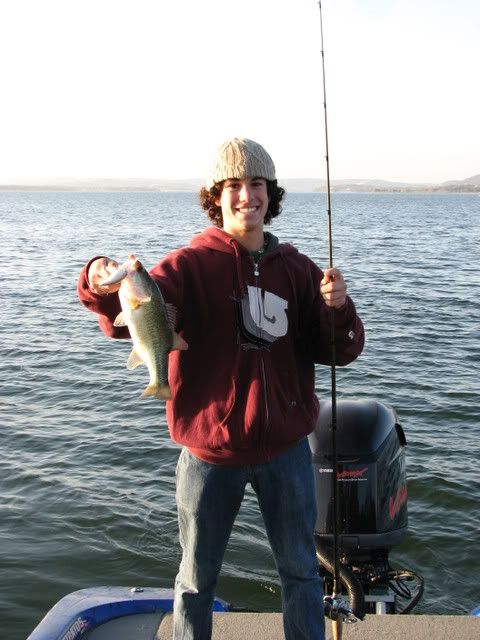 Continued fishing, working our way back to Cypress Creek. Fish-Ninja said "this point has to have a fish. I want a jig bite." Figures.. He catches 2 on back-to-back casts, including a dalmation bass.
Fish-Ninja Dalmation Bass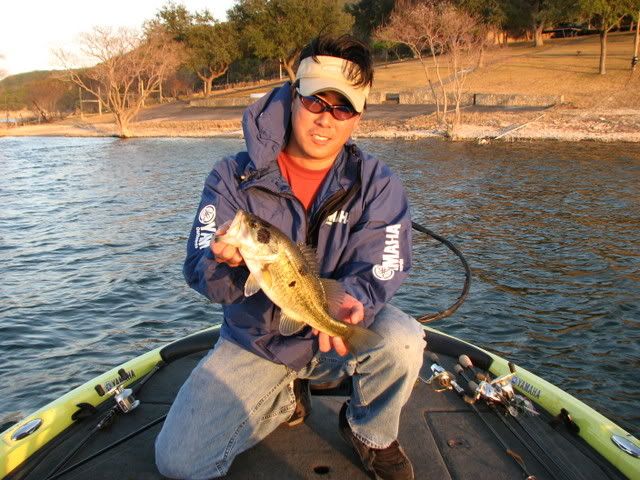 Headed back to the ramp at 7:45PM. Not too bad.
All fish caught on cranks and jigs.
Thanks Derek for taking me. Not bad for a short trip.