Discussion Starter
·
#1
·
DATE/TIME: Thur Dec 18th 3:15pm to 6:00pm
WEATHER: Fog, light drizzle, Temp low 70s-mid 60s, wind S 2-3
WATER TEMP: 47-48 deg
VISIBILITY: muddy, 1-2 ft
I hadn't fished in two weeks and needed a fix real bad so I loaded up the 'yak and headed for a local mud pond this afternoon. Hit the water just after 3pm and about 45 minutes later I stuck a good solid fish on a Flat A. It almost felt like a snag at first but then she started peeling line off my reel like crazy. I knew it was a good fish but when I got her to the boat she was bigger than I expected. I didn't have my digital scale with me but she measured 24 5/8 inches with a nice fat girth. I estimate she was between 9 and 9 ½ lbs, my personal best from a kayak! Caught another one around 4 lbs and had a third good one get off before I could get it near the boat. It got really foggy around sunset, kinda spooky but neat.
John ;D
9.27 lbs by the length to weight tables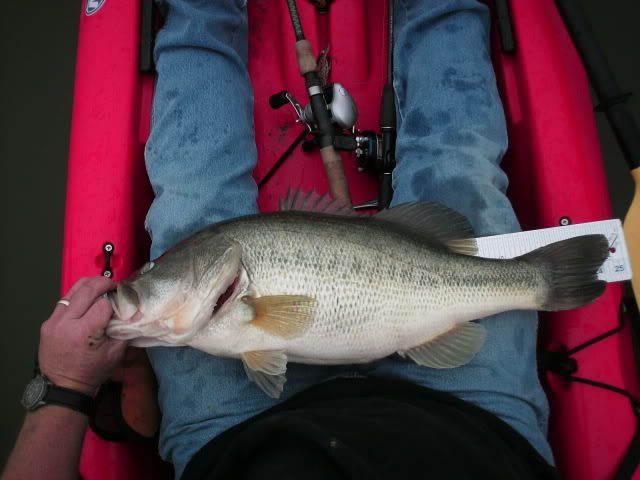 She was missing her left eye.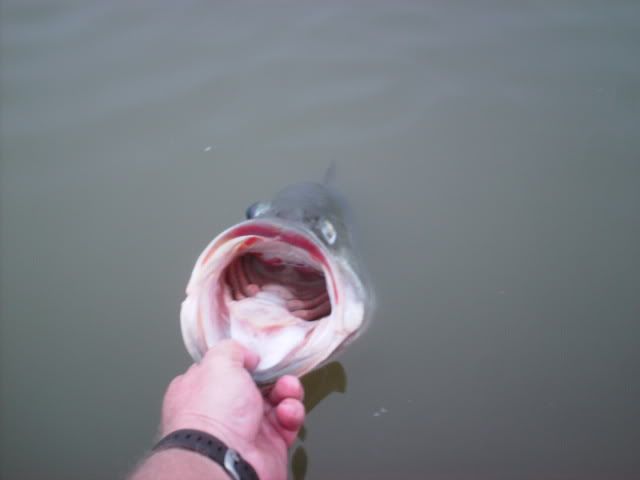 A nice fat 4 lber