Discussion Starter
·
#1
·
Body of Water: LBL/TL
Weather Conditions: Cloudy and WINDY!!
Water Conditions: clear to slight stain 63deg
Date(s) Fished: 11/21/2010

Details of Trip:
 Launched at AHS at 5:15.  Wind was already howling.  Pitched laydowns for a while.  Had two bites but felt like dinks.  Stared working this drop off of some trees and picked up this 6lb 1oz chunk on a PayDirt Ball N Chain rigged w/a wave craw worm.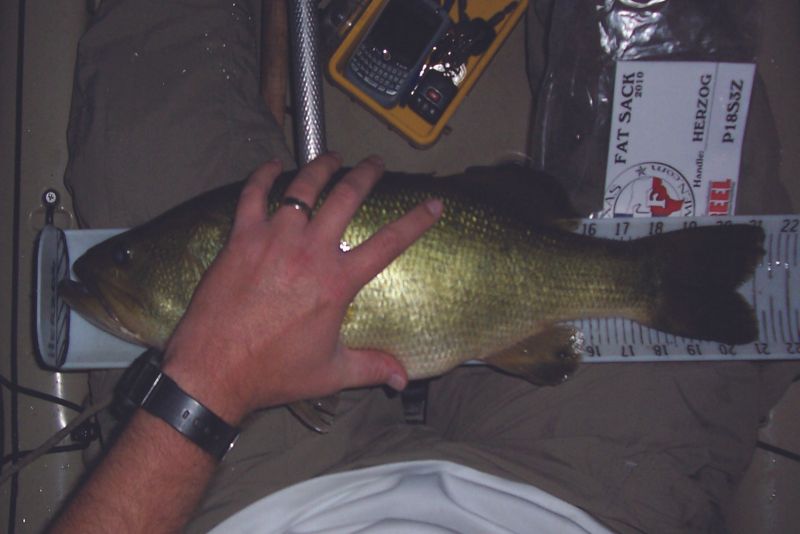 Then I get a distress call from Tye.  He said he's got a good fish that broke his hawg trough.  Like any good buddy would do, I paddle over and let him borrow mine.
Didn't have another bite till about 9 am when I was cranking some rocks and got slammed.  Came up empty.  Moved to one of my other holes and was hitting some rocks with the crankbait.  I felt the bait some over a rock and get slammed.  Came up empty again.  By this time I am thinking I am loosing it.  Casted back out and cranked down to the rocks and WHAM, set the hook and fish on.  Then WHAM again.  My bait just stopped dead.  I started reeling and my rod doubled over.  I got the fish up to the surface and saw that I had two decent fish on my crankbait.  Not only that, there were two fish in the 5lb range that were following.  I netted the two hooked fish and almost got one of the followers.  It was one of the craziest things I have ever seen out there.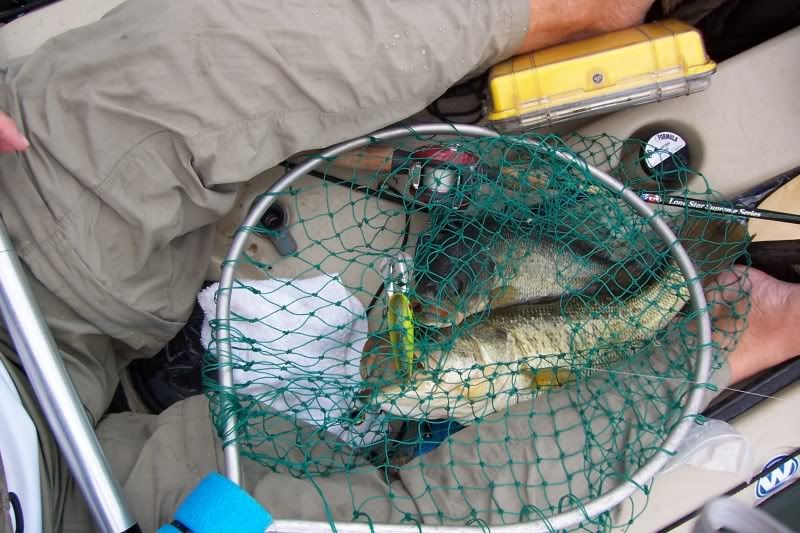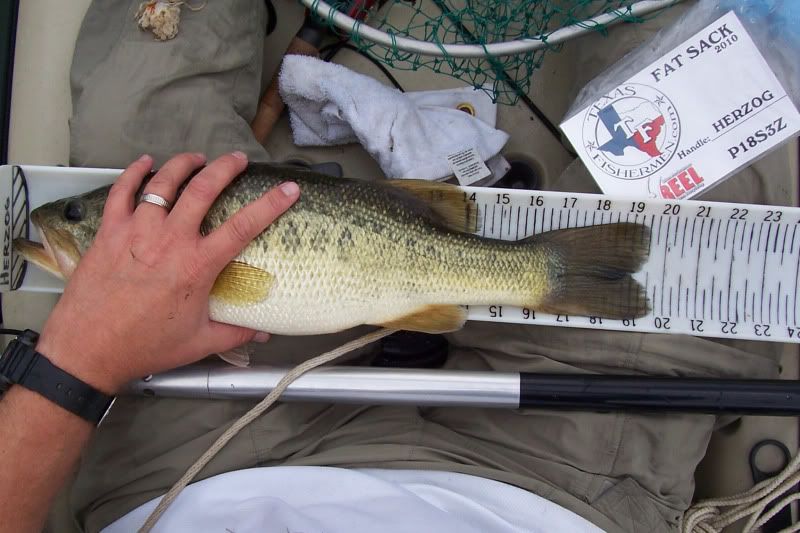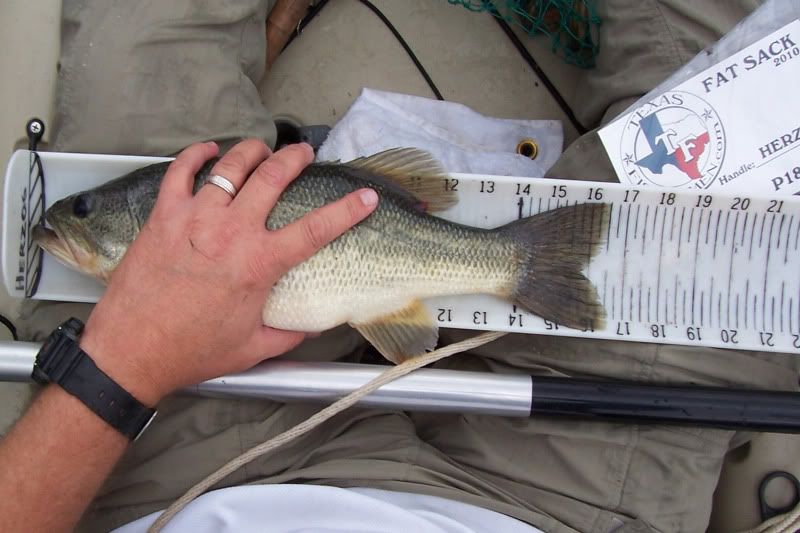 Decided to call it a day after that.