Discussion Starter
·
#1
·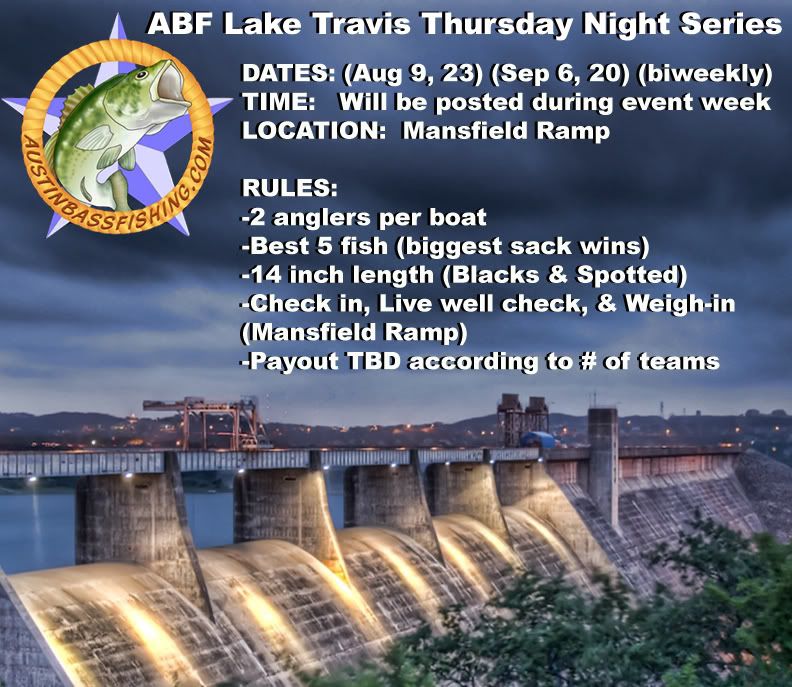 It's on for this Thursday.  RudeHo and I will be at the dock between 5:30-6pm for check in.  
6:00-9:30pm, $30.00 per team, no big bass pot.  We will all leave at 6pm and fish till 9:30pm.  Be back inside the No Wake bouys by 9:30pm.
Please keep in mind we require a 14" minimum length for all fish and we do not weigh dead fish, thanks.
1-5 boats pays one place, 6-14 pays two places (60/40) and 15+ pays three places (50/30/20).
We have been averaging 8-10 boats but with the good turnout from Austin last week and the Decker T over hopefully it will grow this week.
See you guys on the water.