Discussion Starter
·
#1
·
This is the lake I grew up on.  I hate the little town, but love the big lake.  2000 miles of shore, and over 100 miles long!  It is the most beautiful lake in the world!  It sucks a little with the water 120 feet low, but still a good lake to fish.
Of course, I roll out after a couple of front days and the water has dropped 3-4 degrees.  Not ideal, but still got to wet a line.  
Yesterday we hit the water for 1.5 hours just before dark.  I went with Ron, one of the guys that works for GYCB.  
I caught two stripers and two LMB and Ron got one smallmouth.  I caught my fish on a jig with a flappin hog trailer and a 5" Flash trailer in a prototype color we just made that day.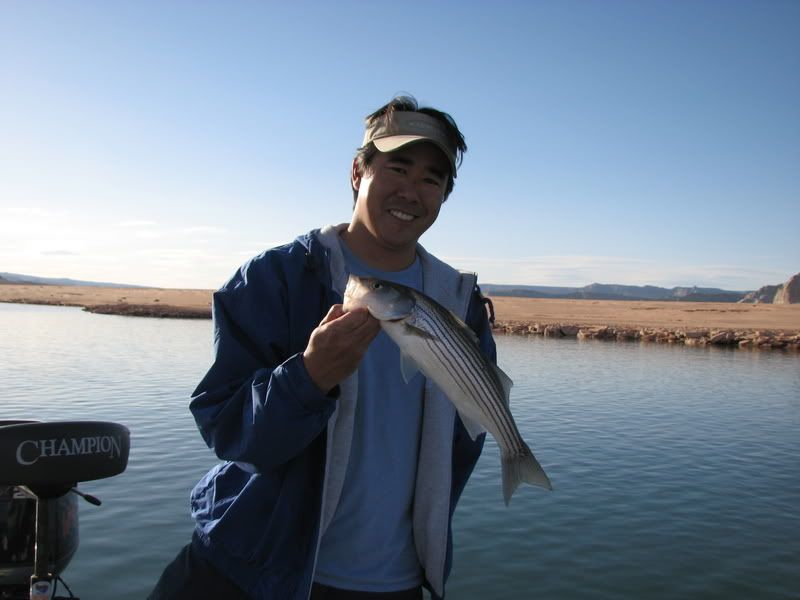 We hit the water this morning around 7:30 or 7:45am.  Fished until 11am.  The water was about 52-55 degrees depending on how far back in the pockets we were.   Still pretty cold.  Powell is a deep clear rocky lake.  The water is crystal clear blue.  Some places you could read a newspaper in 20 feet.  Other cuts have a little stain to the water.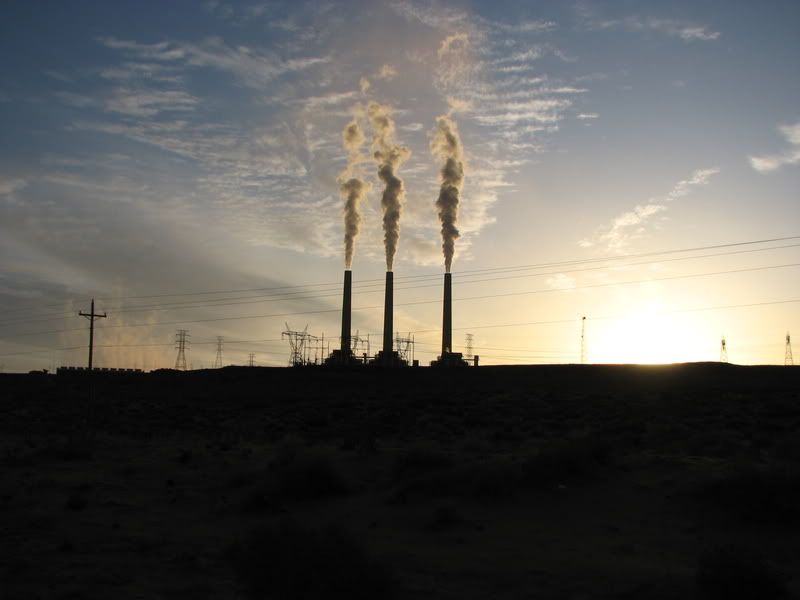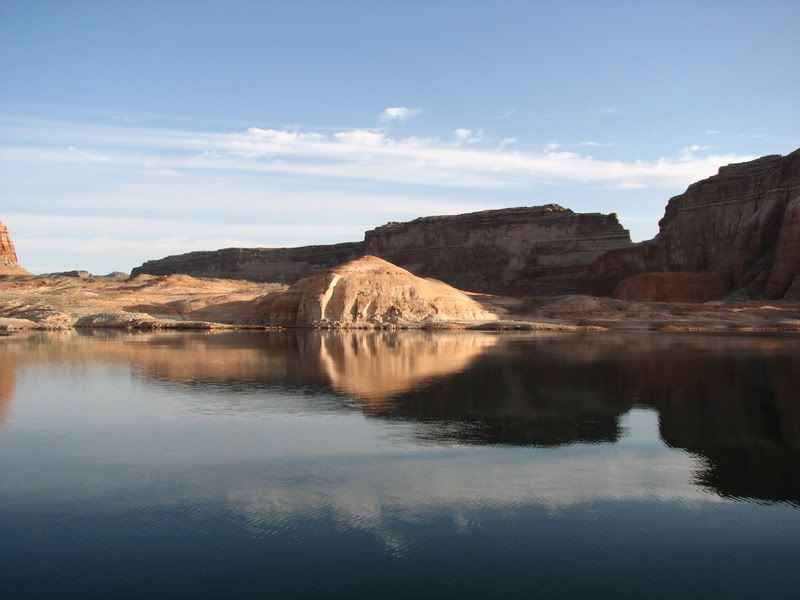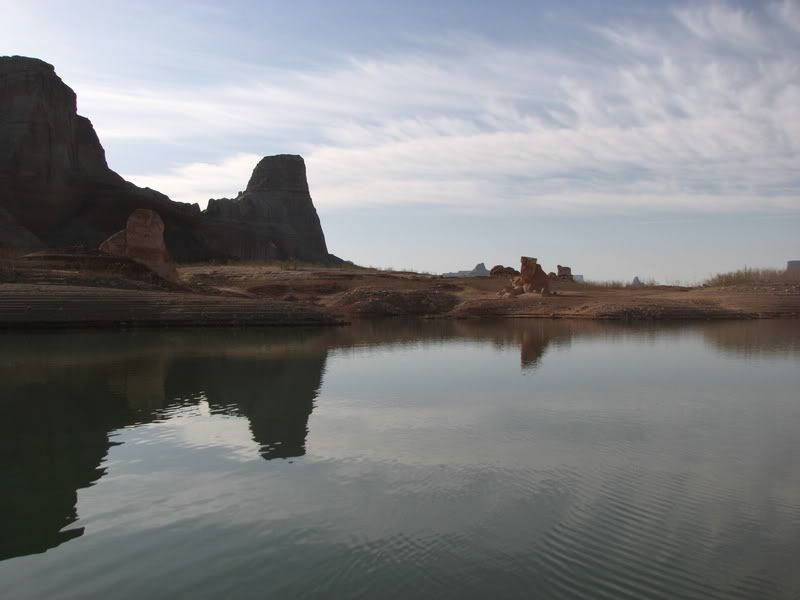 I got two little dinks on a crank bait, then watched Ron catch about 5 stripers a smallmouth and two largemouth.  He caught a couple on a tube, and the rest on a crank and a jerkbait.
A little slow for me, but nice to be on Powell again, after 2 or 3 years.  You need to make a trip to this lake before you retire, it is awesome.  Not the big fish like some of the TX lakes, but you can catch a lot of fish and a lot of different fish.  Bass, stripers, big bluegill, walleye.  Late summer to fall is best for all around fishing here.  My daughter and I were up there a few years ago and were chasing striper boils that were averaging  3-5 pounders!  Fun stuff.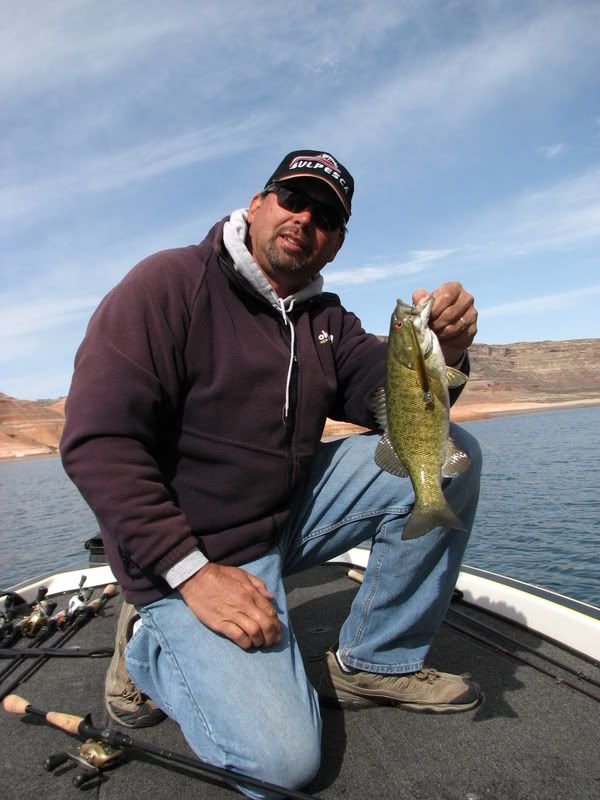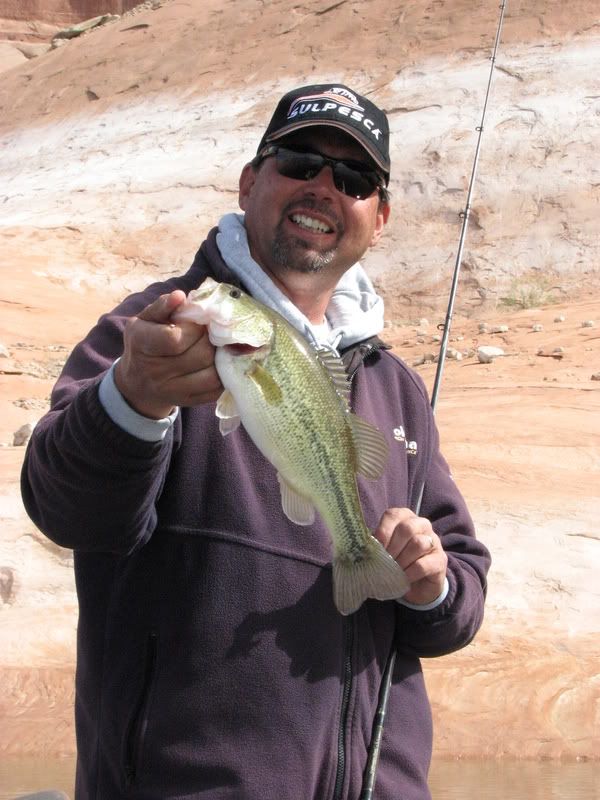 Still in AZ, heading to Phoenix tonight and fly home in the morning!