Discussion Starter
•
#1
•
Fished Lake Austin today for the first time in a few weeks.  Weather was absolutely amazing.  Fishing was very hit and miss.  Seems when I found the fish it was on and when I didn't it was dead.
Anyways, on to the good part.  I was just about ready to call it a day and decided to hit up an old spot I haven't fished in a while.  Tossed to the corner of a dock and the line took off.  Drag started peeling and next thing I knew the fish was wrapped around a dock pole.  Trolled over to the dock and kept the pressure on.  I could tell it was a good fish from the initial fight.  The fish was about 3 feet down and making circles around the pole.  No way was she coming free so I went in after her.  Figured she was around 6 pounds or so from what I could see until I grabbed her mouth!  
 I had to unhook this fish underwater!!  But no way I was letting her go!  Got her in the boat and put her on the scale.. 10.8 on my digital handheld.  
Thanks to r38305 for helping me measure her!!  28 inches long and 17 3/4 girth!!  
 I'll be calling Lake Fork taxidermy on Monday to order a replica!  
Great way to start the weekend!  
Take Care...
Here's a few pictures and I put up a video of the release on YouTube.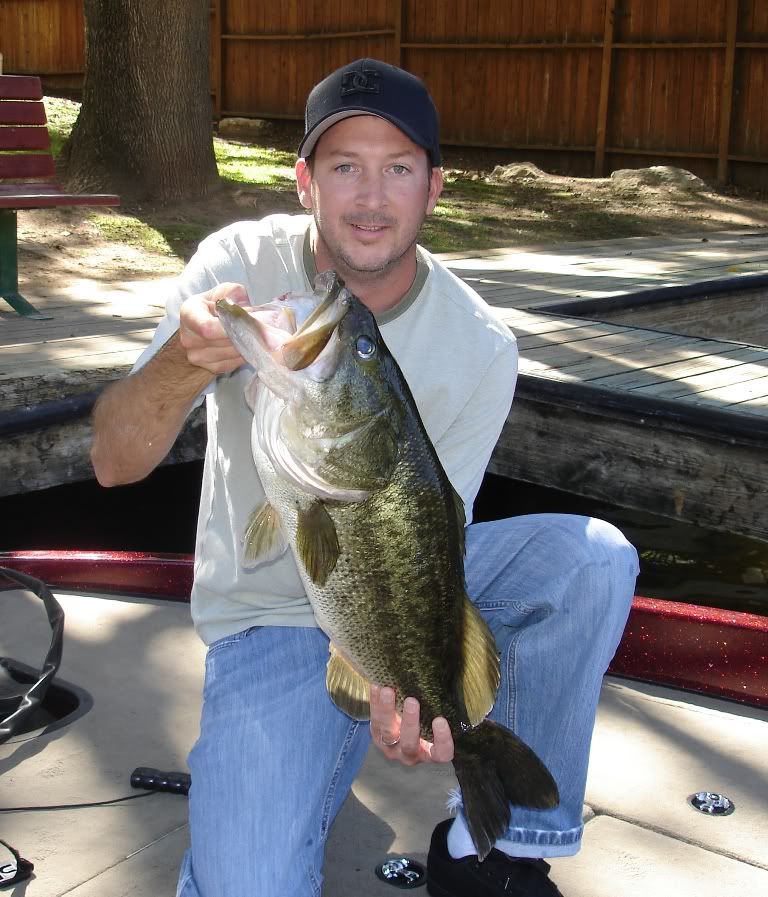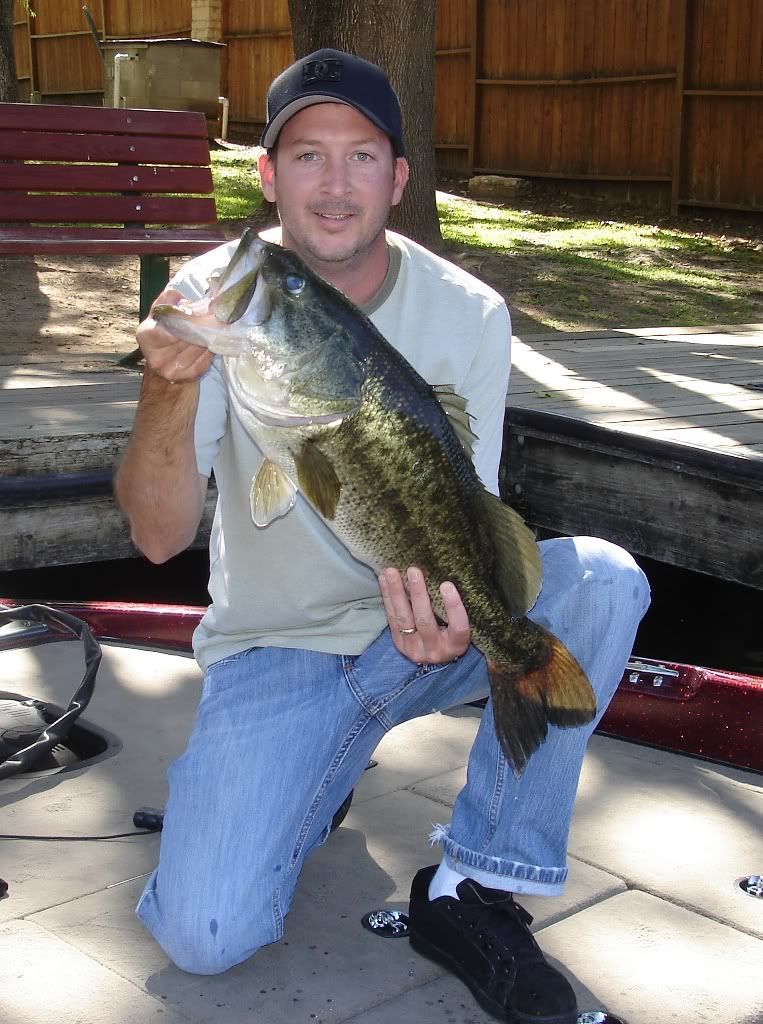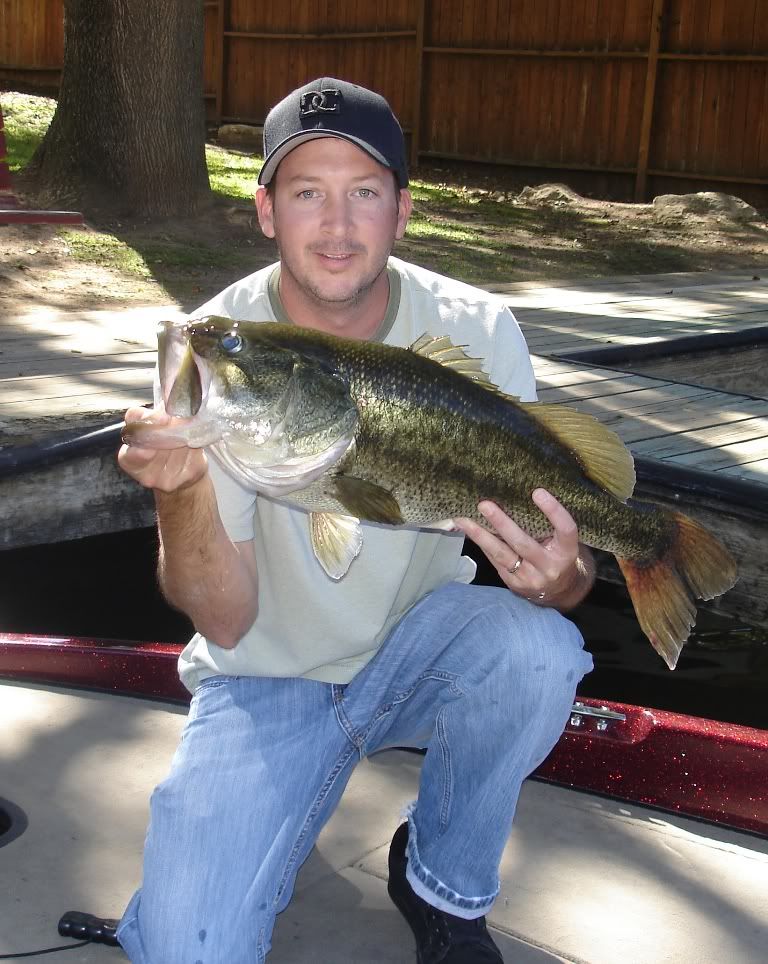 Video Clip
http://www.youtube.com/watch?v=QlQv8v5_6fc