Discussion Starter
·
#1
·
Wind: 5 mph in the morning
15-20 mph the rest of the day
Weather: cloudy till 10 am then bright sun the rest of the day
Water Clarity: Crystal Clear except for some of the major wind blown points
Went to the desert gem for the first time with my good friend and his dad. Fished thursday evening, friday morning and evening, and saturday morning. Had the most success on friday all day, but caught fish all the time. Total fish caught was probably about 80-100 in the 3 days we were there. We targed and caught most fish in the 10-20 ft range. Hydrilla in the back of coves was prevelant and caught us alot of fish.
Thursday the wind was blowing really bad with 3-4 ft swells and so we targeted wind blown points across from diablo east. caught this one on a dd22 firetiger. 2.5 lbs
Friday morning we went up the devils river and fished coves and points that the wind was blowing onto. Fished with swimbaits, 10 inch powerbait worms, and zara topwater. My friend had a nice 5lb fish jump and throw his swimbait in the back of a cove. then 30 min later i caught a 5-6# fish on a point with a spook. It was sure fun to see that bucket mouth hit it. forgot my camera that morning, so no pics of the biggest one of the trip. (it was to early in the morning to completly think straight)
Friday evening we fished near the bridge and some of the coves near the dam. Caught lots of fish on cranks, spinner baits and tx rigged senkos.
Here are a few good ones.
3 lbs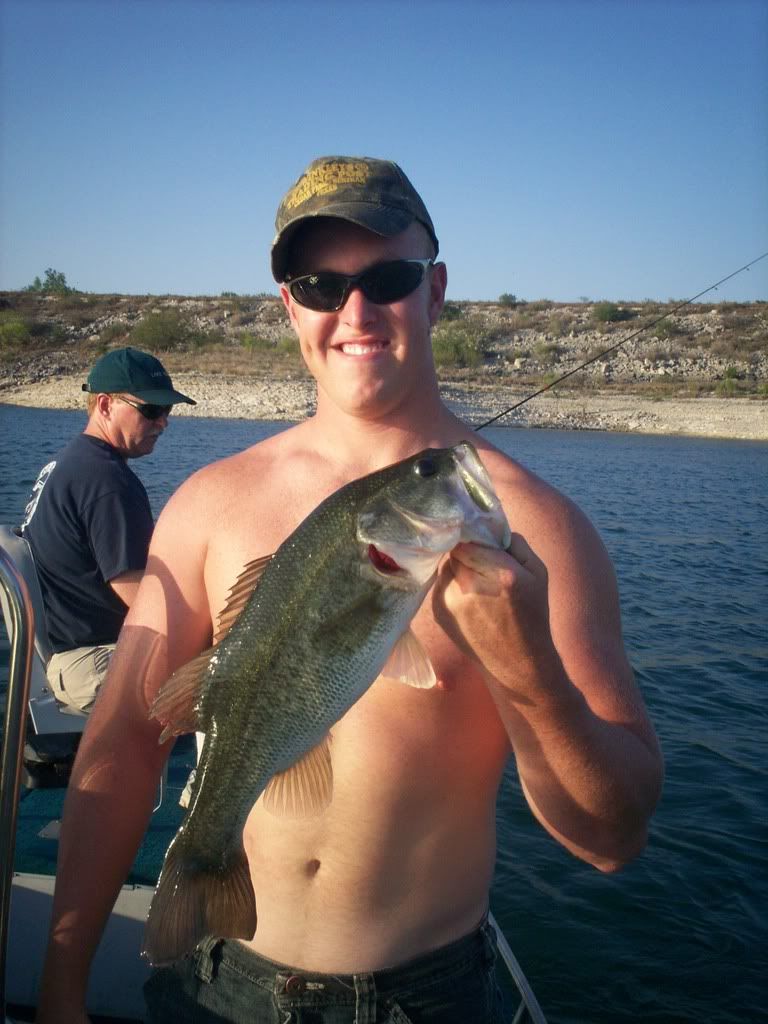 4 lbs
Saturday i fished topwater all morning and broke off a very nice fish in the brush. But kept after it and caught lots more fish throughout the morning.
Average fish for me:
All in all a fantastic first trip! Only fished it once when i was young and was extremely low for so long. What was so amazing is that we didnt catch many fish under 2lbs. Cant wait to go back.
Bobby