Discussion Starter
·
#1
·
Don Gordon and I took a little much needed R&R out on Lady Bird Lake today.  Conditions were tough much of the day as current was slim to none and water was gin clear, but we got on em pretty good at times.  The Yoda Master really taught me the finer points of the drop shot today.  I can honestly say for the first time in my life I never put it down to speak of, and glad I didn't.  Not much choice really because they wouldn't hit a reaction bait and there was a lot of slop on the bottom- between the moss, moldy shopping carts, and decomposing wine-o skeletons.  
Only my second time on LBL, but Mr. Gordon had some sweet areas.  We caught a lot of small fish, but caught the better ones drop shotting bridge pilings in 18-22 foot of water near channel edges.
Used Grande Rattlesnakes in Watermelon Red.  Bite was subtle at best most of the day, would just get heavy really.  
If you have never been on this lake I highly recommend it.  Electric motor only, but tons of good water around the ramps.  Better pilings today were under Congress, Lavaca, and the I-35 bridge.  Call Yoda himself at Capital View guide service if you need advice on this little gem of a lake.  I honestly believe it has some of the same potential as LA, with 0 fishing pressure.  
Our best five around 17-18 pounds.
Some pics:
Don at still dark this morning with Austin downtown backdrop-  
Same for me-
Don has a good one early-
Don had this chunky spot-pic doesn't do it justice but colored as pretty as any I've seen-
Pretty good chunk....took me around the boat a few times-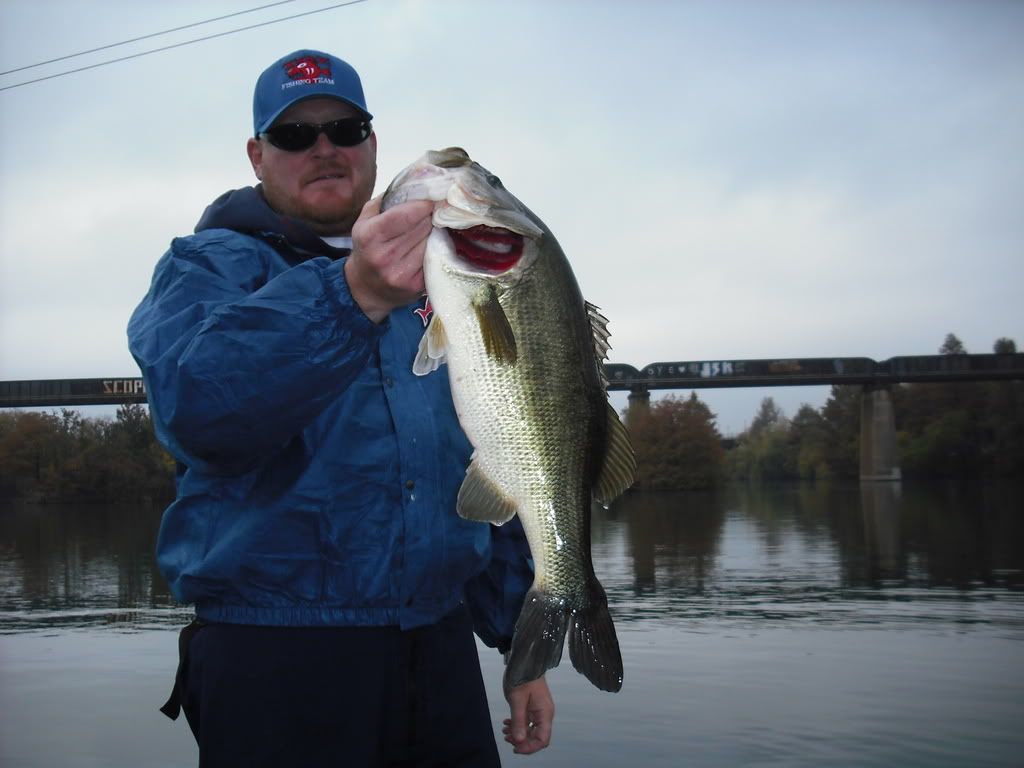 Another good one of Don's-
One I caught right under I-35 bridge, can't hear yourself think under there but the fish seem to be used to it-