Discussion Starter
·
#1
·
We (Swimbaits' Mom and Dad) fished the Mr and Mrs Bass Club Tournament on Lake Austin last Saturday night.  We fished from  11:00 PM Sat through 9:00 AM
Sun.  We caught over 15 keepers throughout the night not to mention a few dinks.  Most were caught off mid lake docks.  We were culing out 2.5 pound bass by early morning.  The long night hours took its toll as we were throwing back 2.5 pound bass while we still had a bass under 2 pounds  in the livewell.  How dumb is that?  Oh well, our best 5 weighed 19.98 pounds and barely held up for 1st place.  Gail weighed in a 4.88 and I weighed in a 6.13 pound bass to take Women and Men's Big Bass honors.  12 teams participated in the tourny with only two limits weighed in.  However, there were many bass weighed in over 3 pounds.   Needless to say, we had a great night.  Go to
http://www.mrandmrsbassclub.org/
Gails 4.88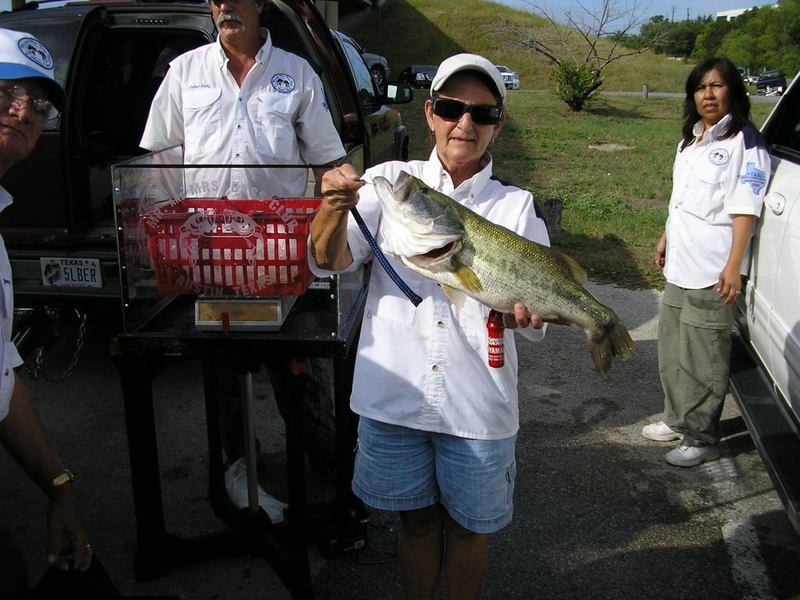 Larry's 6.13 OOPS, Gails holding my fish and I'm holding hers.  Night tounaments and OLD AGE don't go together verry well.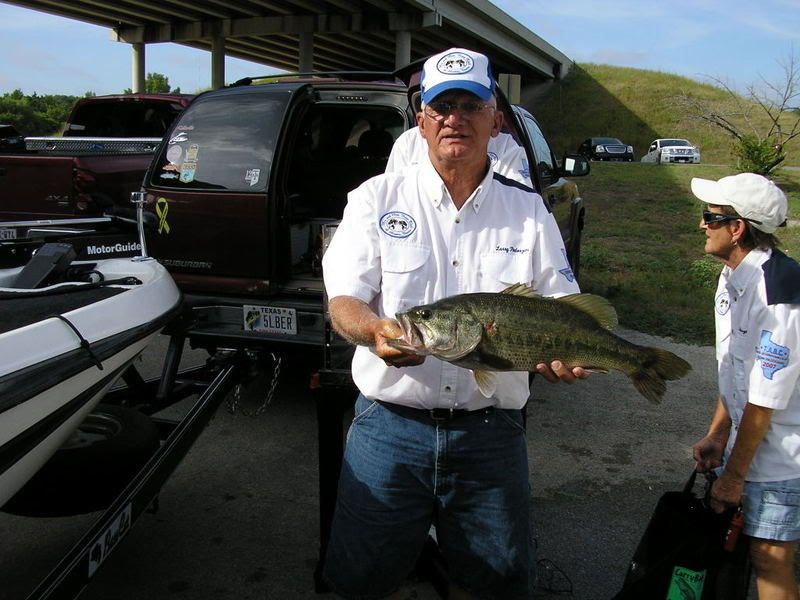 Luther's 5.55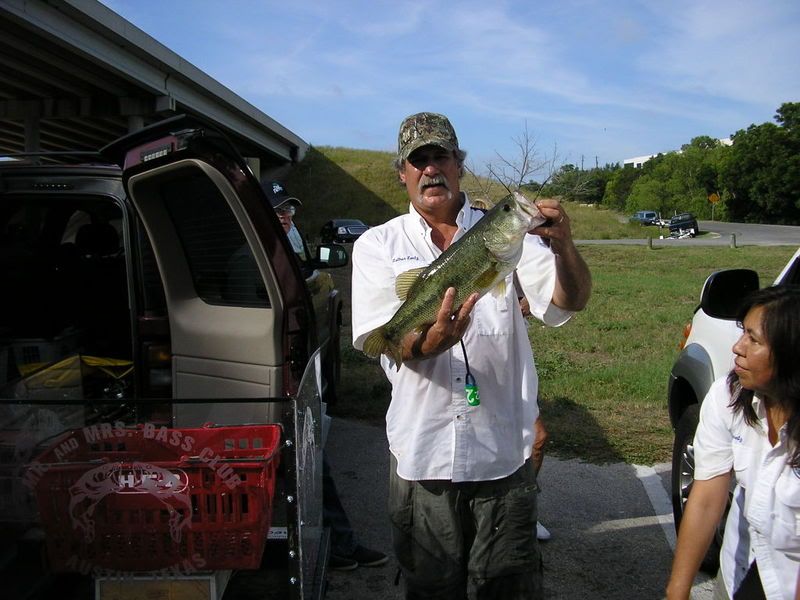 Tim's 4.96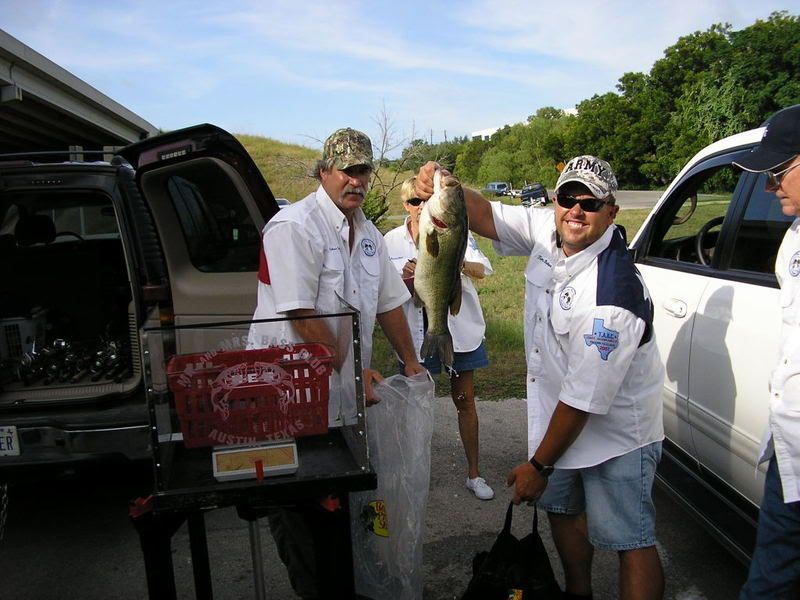 O.K. I wasn't going to post the next two pictures but a phone call inspired me.
Lesli's big bass of the night (4+ POUNDS)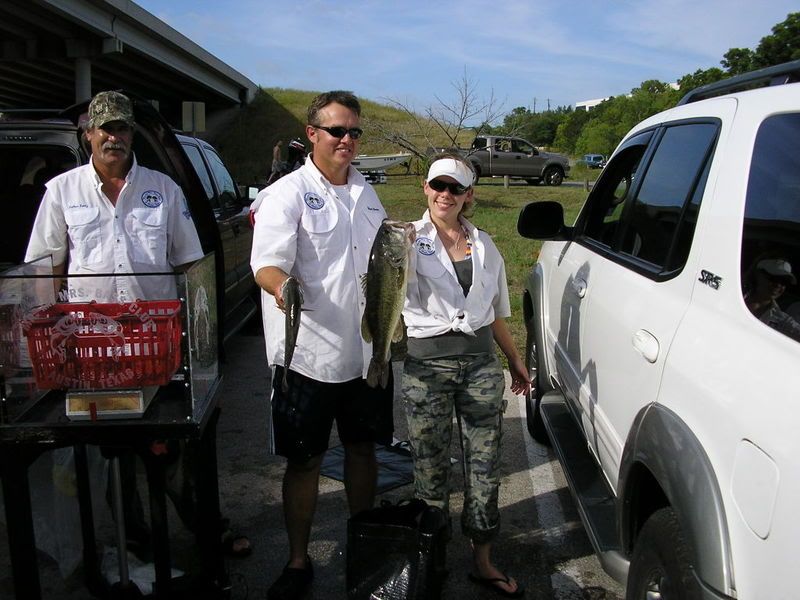 Robert's 2nd biggest bass of the night (OUNCES)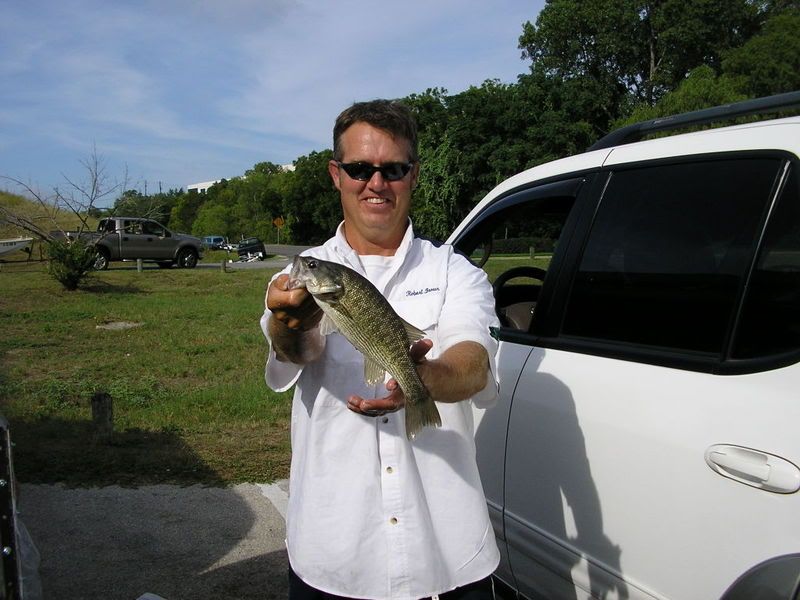 THE WOMAN IN OUR CLUB HOLD THEIR OWN WHEN IT COMES TO BASS FISHING.