Discussion Starter
·
#1
·
TIME: 6:30 AM - 2:30 PM
WEATHER:  Temp low 50's (Freakin' COLD is an understatement) in the morning warming to mid 70's
WINDS: calm morning and picked up around 10:30-11 to around 10MPH
WATER CONDITIONS: Visability was extremely clear (more than 5 ft) around Quinlan.
Fished with John (North_South) today, we dropped in at 360 and headed all the way north. Pretty much working our way back down the lake throughout the day. We boated somewhere between 12-15 fish total, we stopped counting after the first few, 4 to 5 were keepers (10 lbs. sack roughly). Managed a couple of pictures, 2nd photo was the better fish of the day at a smidge over 3 on the scale and a little over 18 inches long, picked him up just above Quinlan Park in the grass. Senko's and finesse worms were the bait of the day.
Good to see rr_procraft (AKA Brian) out there, and finally meet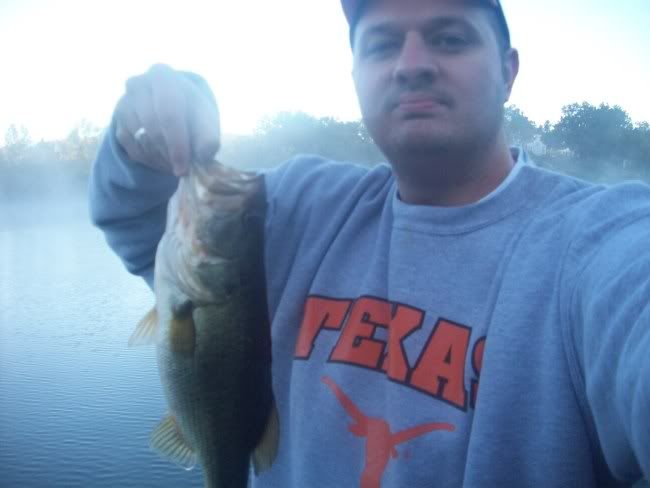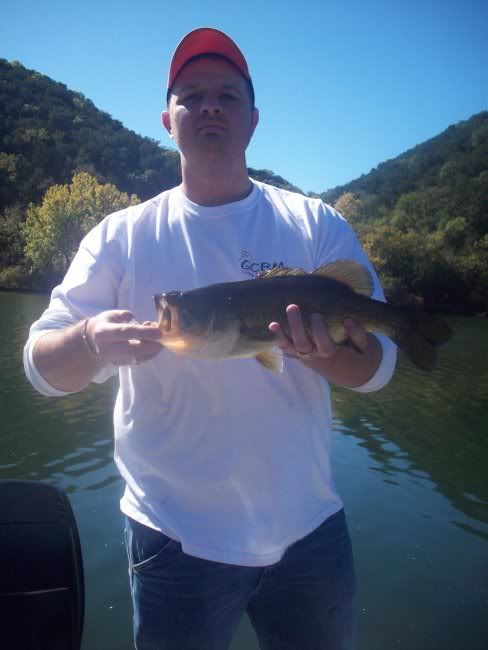 Enjoyed it John, looking forward to it again, maybe in a couple of weeks.