Discussion Starter
·
#1
·
Weather
- Partly Cloudy
Wind
- 10 to 15 all day
Water Temp
- 64 @ the Bluffs, 68 @ Qinland, 70 @ City Park, 78 in Bull Creek, 74 @ Walsh Ramp
Water Appearance
- Stained green, visibility to 5', becoming turbid in the pm due to recreational boating
Partner and I fished from 8 'til 7 today, with a 2-hr mid-day break at The County Line for lunch.  We fished real hard for 20 or so fish.  Ended up with 6 keepers, best 5 going 10 lbs.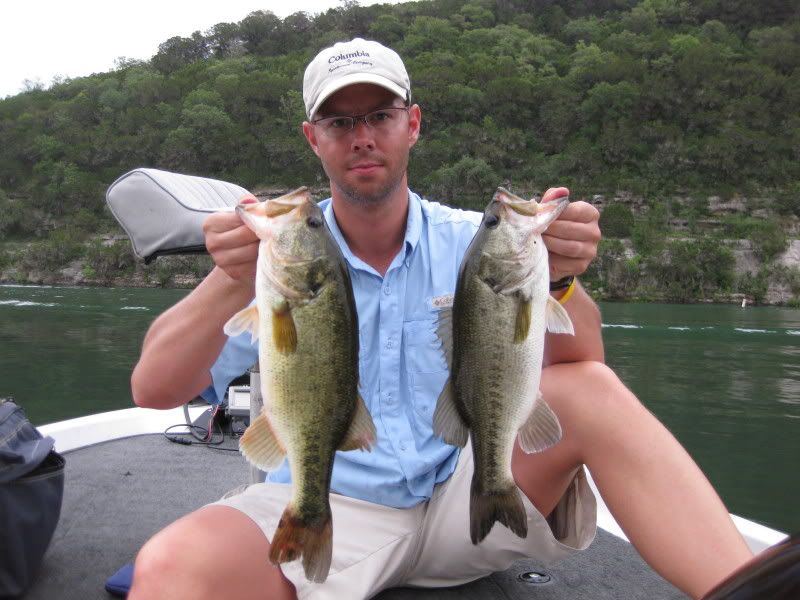 Got on the water a little late due to late night downtown Friday night.  Best bite came between 11:30 and 12:30 at the docks near Ski Shores on Wacky Worm.  We caught 'em good on Watermelon Green Senko and 6" Zoom Trick Worm.  Saw several large fish (8lbs +) cruising today, but couldn't get 'em to bite.
We caught most of our fish in and around docks.  The "grass" bite was not as productive as yesterday.  Shakey-head was shakey.  Tried the frog over grass; no luck.  Tx-rig Mutant was no good either.  No luck with the fluke over the grass.  
We struggled in the afternoon.  I believe this was due to the amount of boat traffic on the lake.  Saw some real idiots out there riding close to the banks, docks, US, and even full plane in <3 FOW.  There are a lot of inexperienced boaters out there; beware!
Only saw a few other bass boats today.  
Take care,
Wurm