Discussion Starter
·
#1
·
***
UPDATED RECAP AND PICS FOLLOW ORIGINAL POST
***
More pics and story to follow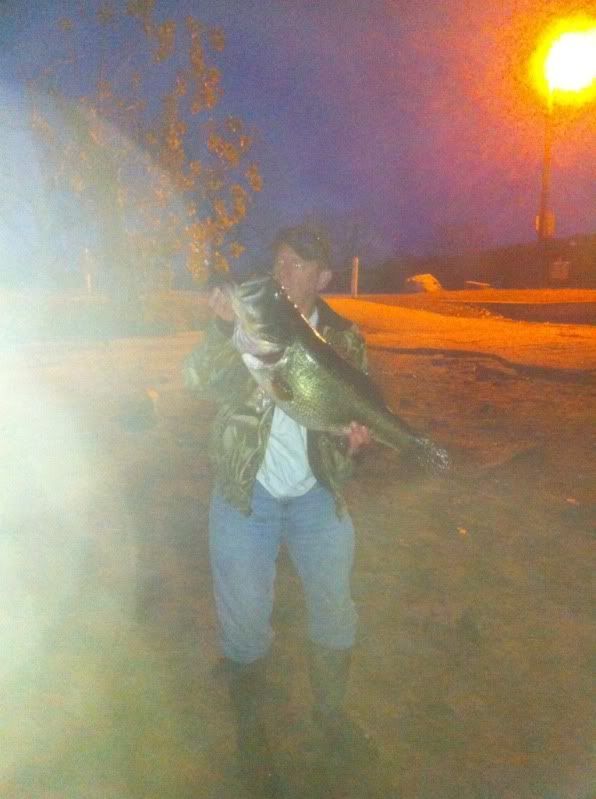 Here yall go:
About 6:30 yesterday evening I started receiving text after text and several phone calls (which may not have been immediately answered because I may have been napping  
).  When I answered it was my friend Kevin (who was in the boat) frantically telling me that my dad had just caught a giant.  I told him to send me a pic a.s.a.p. and hung up.  After I received it I knew he wasn't joking!  I asked for a weight estimate (no scale) to which they both replied that it had to be 13+.  After receiving more details and pictures I climbed in the truck and made it from San Marcos to the city park boat ramp in record time.  The pictures made it look big but when I saw it in person I was in awe.  I've caught a 12+ and several others over ten but this was just in another class all together.  I can't think of a better person to have been blessed with a fish like this and there's no one in the world (including myself) that I would have rather had catch her.  Big congrats again dad and a HELL of a way to bust into the double digits.      
Here's his story and pics.  Enjoy:
Lake Austin is currently drawn down to allow home owners to repair their docks and to let some of the vegetation die. I was fishing with Kevin Hoes who is a high school friend of my son. We put in at City Park around 1:30p yesterday. Two years ago my son and I had a lot of success throwing crank baits parallel to the rocks above City Park , so that is where we started. Not too long into the trip I hooked what felt to be a good fish but it turned out to be a hybrid; fun, but not what we were fishing for. A few casts later another hybrid. Started thinking maybe we should have brought a cooler and kept these guys for a fish fry!
Well, as the day wore on we only managed one small keeper bass. As it got closer to dark we headed back to the ramp, fishing along the way. We were having engine trouble so we headed back a little early. When we got back there was still daylight left so I suggested that we try the rocks across from the park. The water against that particular bluff was deep and I wasn't making any contact with my crank bait so I switched to a bigger version of the same bait (Bomber Fat Free Shad in a Citrus Shad color.) I still was not hitting the rocks like I wanted. I noticed up ahead that there was a dock where the piers were still in the water so we worked our way up to it.
I told Kevin that this dock, being one of the only ones left in the water, probably got fished pretty often but we might as well give it a try. He was throwing a swim bait so I tried to get him set up to throw at the piers. We each made several cast at the piers. When we were positioned in front of the dock I had a fairly clear shot under it. I cast my crank bait and it landed perfectly just off the bank and about a foot off the back pier allowing me to retrieve it perpendicular to the bank and parallel to the piers.
On about crank three she hammered it. I set the hook and it was so solid it felt like I was stuck in a rock but then I felt her head shake and she started stripping drag. She ran towards the piers first, and then to deep water (thank goodness.) I told Kevin whatever it was, it was big. She finally surfaced the first time and we knew it was a bass, and big one, but no clue how big. Kevin worked the trolling motor to keep us out deep. She made several hard runs and came up three times to shake her head. The first time she came up to shake I could see there was only one hook in her. Kevin kept telling me to keep her head down. I was so worried that if I changed rod angle that the hook was going to come out. She came to the boat green three times, it was nerve racking!!
Finally she was played out and on the fourth time she came in, mouth closed, and Kevin did an amazing job lipping her (oh yea, we had no net) and getting her into the boat. Then the shaking took over. I have had buck fever before, but this bass had me shaking uncontrollably. I am not even really sure what happened in the first few minutes after she was in the boat. I am pretty sure I said "Holy S**t" a few dozen times. And then I said what I thought I would never say in my life, "Dude, that might be a lake record!"
Then the impact of the catch started to sink in…what do we do now? This is when great friends and family come to the rescue. One friend brought us a cooler and another one brought us an aerator. My son got me the pager number for ShareLunker. We paged Dave Campbell and he called right back and was quickly headed to Austin . My son drove in from San Marcos and a couple other friends drove out to meet us at the lake. My beautiful wife brought us out some Please Release Me and then went and got us all pizza! What a great wife to be able to understand this insanity. And my daughter came out to take pictures for me.
We waited in the park until it closed at 10p because we wanted to move her as little as possible. Dave and his crew finally arrived in Austin and we meet up with him. He got the official weight at 16.03 pounds. We took some pictures and off she went to Athens . I opted to have her brought back to Lake Austin when they are done with her. They said they would call me so I could be there when she was released.
Guys, this fish was beautiful! Not a mark on her. All her fins and tail were absolutely perfect. She was the picture of health. This has truly been an experience of a lifetime and I am so happy that I got to share it with my family and some great friends!
Facebook link to the video
http://www.facebook.com/sharelunkerprogram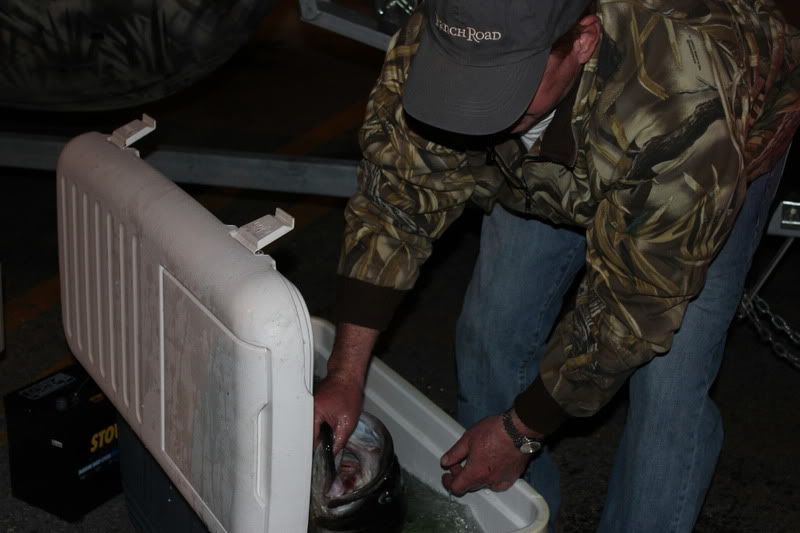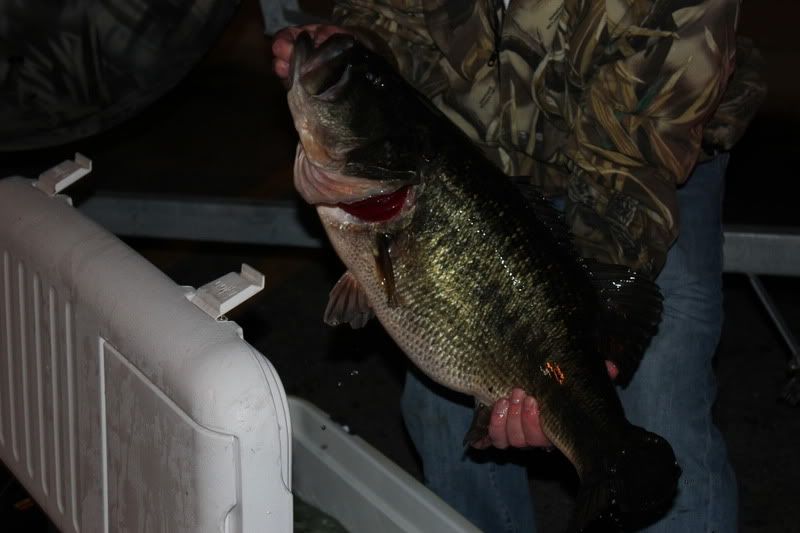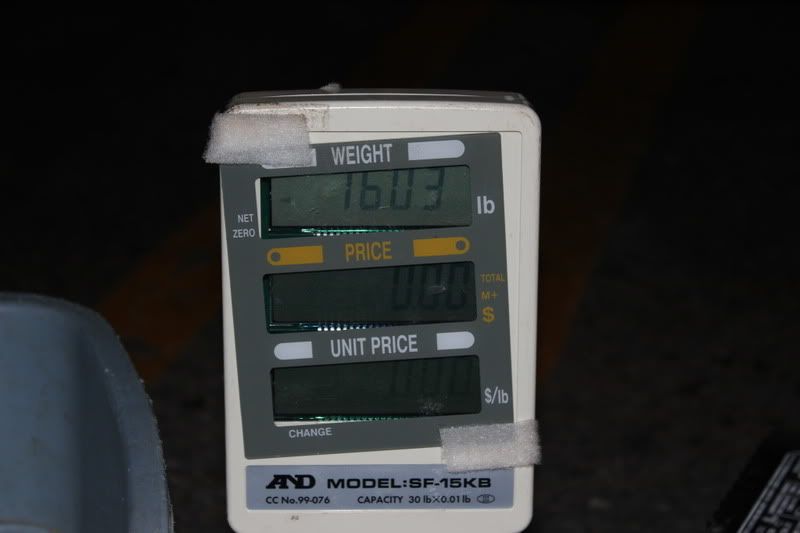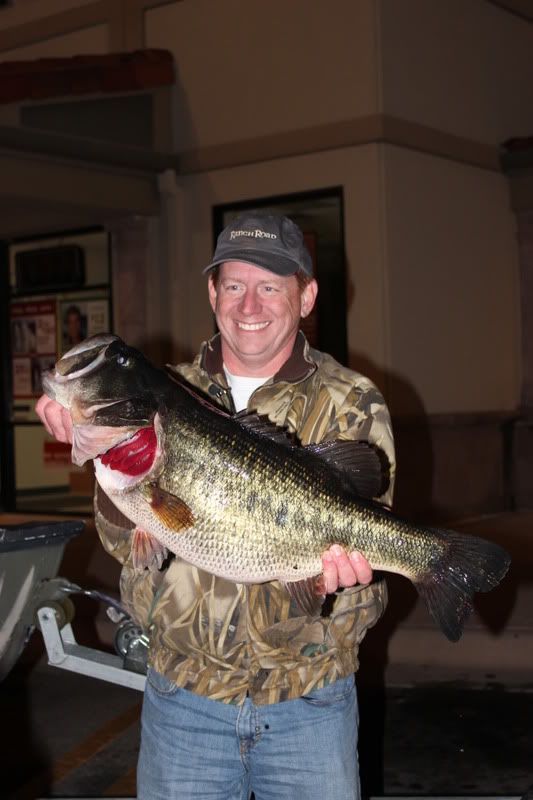 And the official twpd SAL photo:
Simply awesome.  Big thanks to kevin for grabbing her and the guys at tpwd for coming to pick it up.  The whole thing was an amazing experience and i didn't even catch it!