Discussion Starter
·
#1
·
I took the neighbor and kids out to the lake, figured since the water was warming up we might be able to catch the kids some fish.  Well, the water is not as warm as it was- 57/ 58 degrees in the lower lake where we were.
Kinda windy and overcast the whole time we were out.  Even got a little sprinkle on use before we got off.  I think we were on the water from about 11am to 2:30pm.
I hooked one on a spinner bait then we slowed down and threw the groovy "wacky" Flash/ Senko to catch the rest of the fish.  Nothing really big, just a good pull for the kids!  I think maybe 2 or 3 might have been keepers.  All three kids caught fish, but Joey was the king today.  He caught most of the fish and was taking it pretty serious.  It was fun to see and great to help kids catch fish.  
I was proud of my daughter for letting me help the other kids with their casting and feeling for the fish and reeling up the ones I helped hook.  She has caught a lot of fish in her time, but always wants to catch them when others are catching too!  She was very patient today and really let her friends reel in more than her.
Fishing: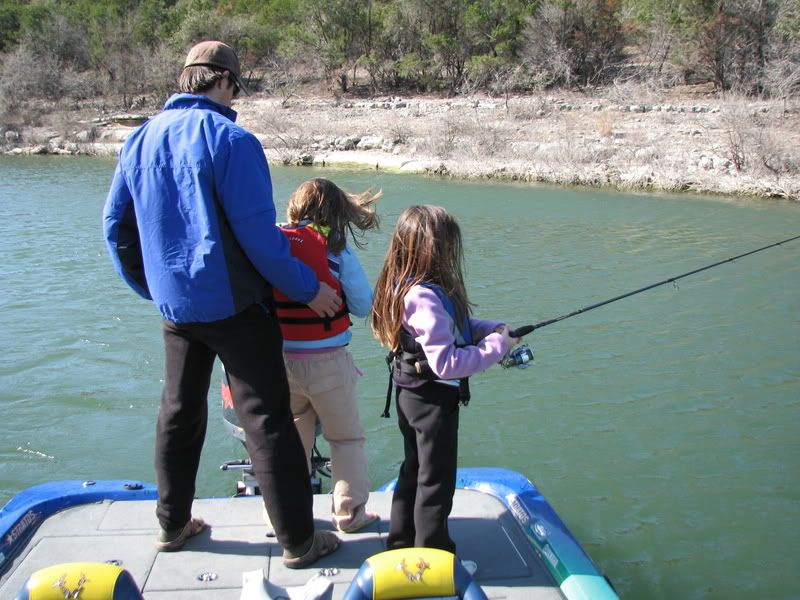 Our first fish: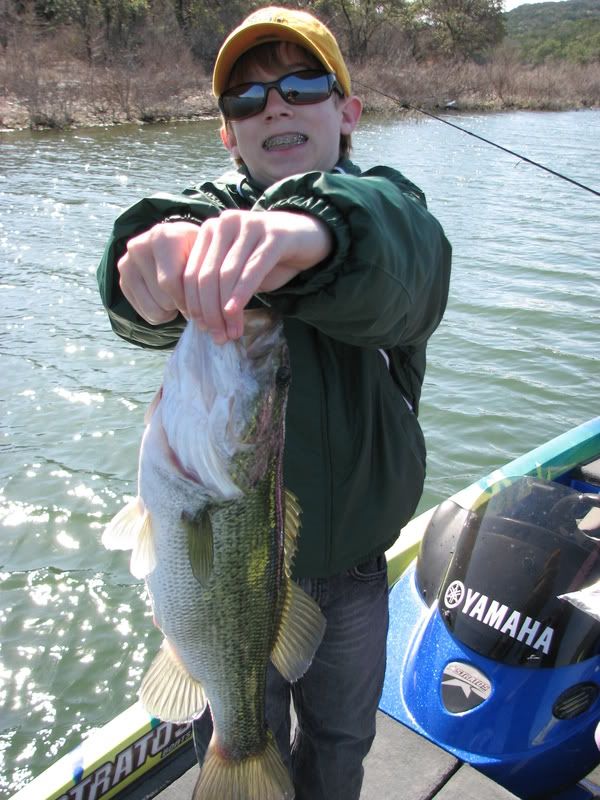 Fighting one in: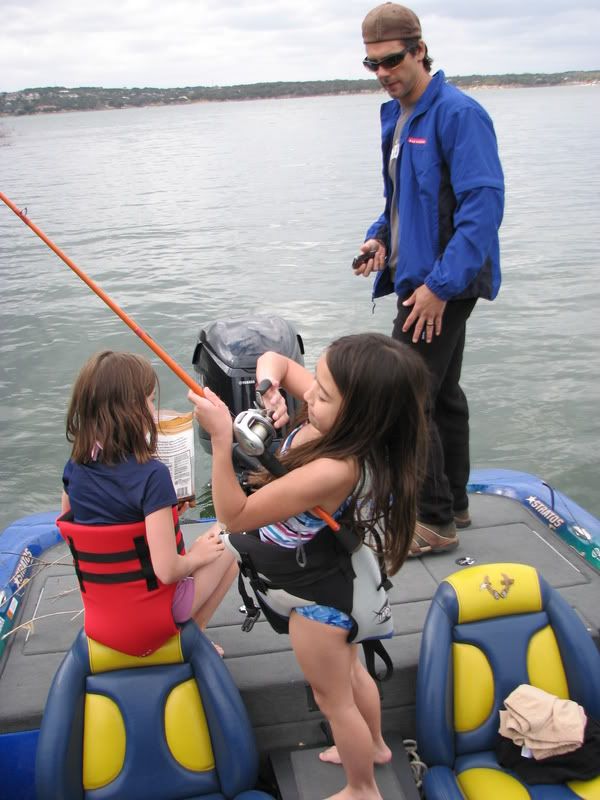 Joey catches another:
Live release: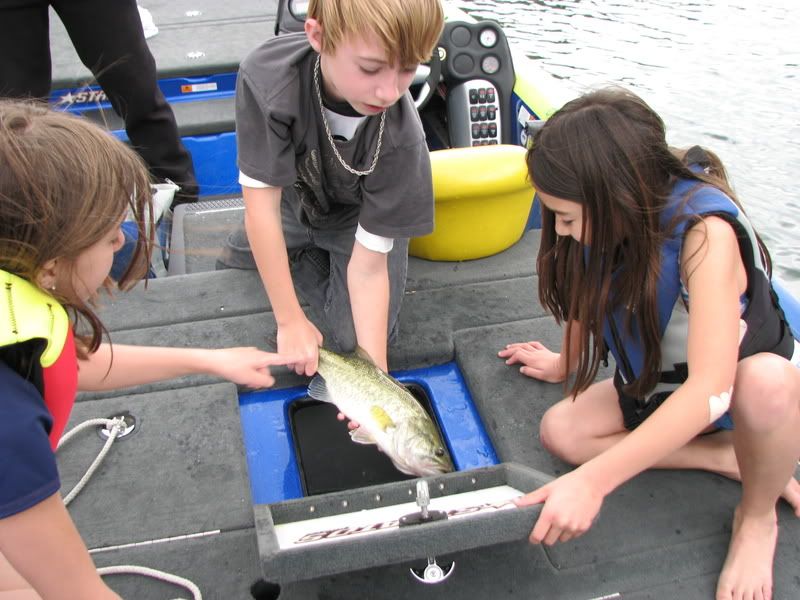 You know you have to keep a few fish in the livewell for the kids to look at in case you don't catch one every ten minutes or so!   :
I think we ended up somewhere around 15 fish. Broke a couple off trying to set the hook good so I could hand the rod off to one of the kids.  And I think we had 3 or 4 come unbuttoned on the way up due to slack line or not enough pressure on the hook set.   :-/
But kids had a great time, hope to do it again when the weather is warmer and sunny!!   8)