Discussion Starter
·
#1
·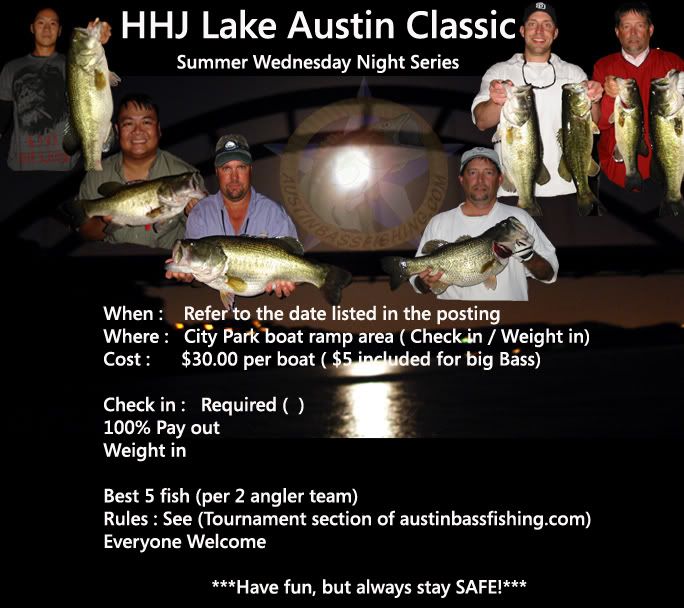 RudeHO and I will be hosting the Wed night HHJ classic this week.  After May 9th, we'll likely go back to the every other week format.
RudeHO and I will be floating around the CP docks to sign people up at about 6:10- 6:30p .
Once everyone around is signed in we will hit it together.  
If in some case you want to fish and got off work late, or stuck in traffic, give me a call at 587.5818, if I do not answer ( due to motor roar ) leave a message. You can be included in the T as long as you show up to weight in and pay. ( A call is required to be included in the T )  
Weigh-in will be at the CP ramp at 10p.  
Looking forward to seeing everyone!!  Everyone is welcome to join us!!