Discussion Starter
·
#1
·
We had 26 teams come out tonight.
Alan fished solo and brought in a whopping 17+ lb sack for first place!  Brent and Leslie had another solid sack topping 16 lbs and took second while Eric and I got lucky and squeeked into third.  Rich continued his Austin streak with another toad near 8 lbs for Big Bass.  The Waldrops took home the Geneva/Kinami/Academy/ABF tackle pack for their fourth place finish.
It was an interesting night to say the least.  I'm not going to get into what happened at the ramp, let's just say some crackhead was an inch away from going to the hospital.
Congrats to the money winners and thanks again to all that came out, had a real good time tonight seeing all the regulars and meeting some new faces.
Also, please keep in mind these Wed nighters are a laid back and friendly atmosphere. There's no need to crowd someone or get into words on the water...plenty of water out there for everyone to fish.  Let's respect each other out there and have a good time, no need to ruin relationships over beer money.
Rude did a good job of taking pics and will be adding them shortly.  See you guys next week on Travis.
Sleds lined up on the beach.


EA hanging out with Zorro (I mean Zdawg).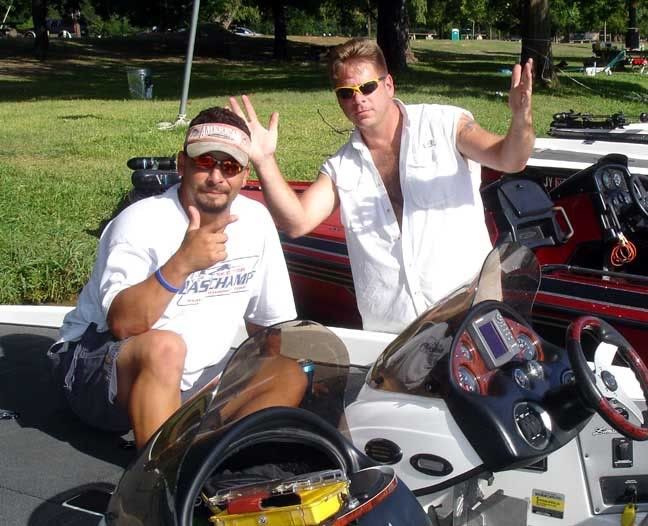 Basstracker and Bassfantastic.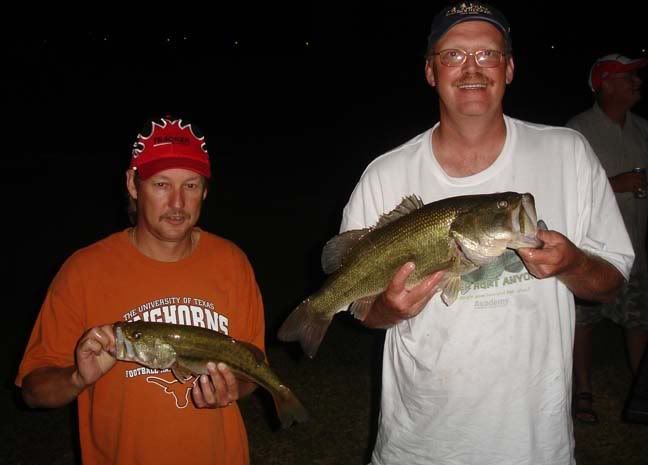 rvmfishing and 518svx with the Big Bass.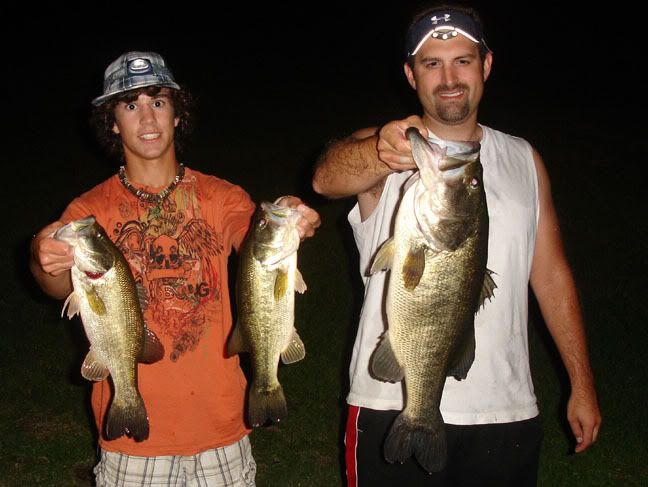 EA and Airfob's 3rd place stringer.


Alan and the first place stringer.


Brent and Leslie with a nice 2nd place stringer.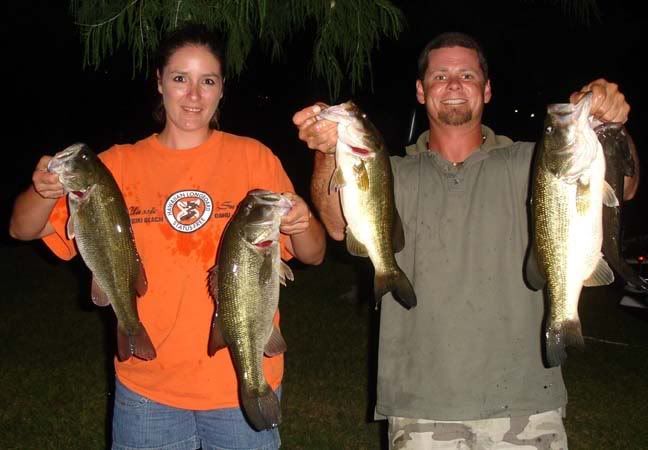 An LA chunk bass.


Some more LA fish.


Hanging out at the ramp.