Discussion Starter
·
#1
·
Weather - Mostly Cloudy, 70's in the morning warming to 84 by noon
Wind - Windy, felt like constant 10-15mph out out of the south
Water Temp - 74
Water Appearance - Wind blown points and the boat traffic had the water muddied up pretty good around the shore, but clear in the middle
Slept in and the wife and I hit the water about 8:30AM, fished until 1:30.  Caught a nice 3lber right off the bat fishing main lake wind blown points and bluffs.  Pattern pretty much stayed the same, find the wind blown banks and throw the blade and caught another 6 fish the rest of the morning, but they were all small.
Hardly worth the pic, but still fun...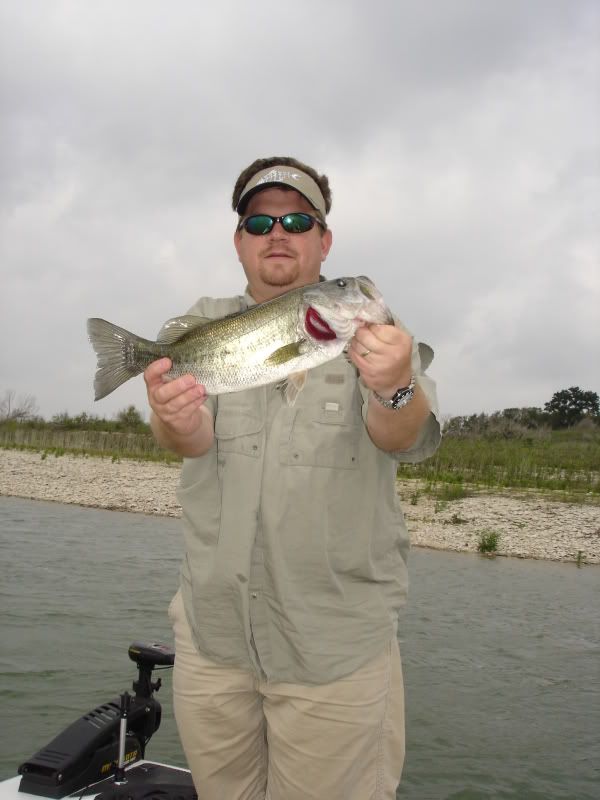 Boat is still hooked up, trying to figure out where to go tomorrow!
Continued Report -
Weather - Mostly Cloudy, 60's in the morning warming to 75 by noon
Wind - Calm at first, then light wind out of the North picked up
Water Temp - 74
Water Appearance - The rain overnight had the main lake muddied some
Hit the G'town again Sunday morning, this time with Brian and with a light wind and cloud cover we knew we could count on a few topwater bites.  Rolled up to one bank and put 5 keeps on topwater, a quality smallmouth and a nice 4lber chunk to anchor the limit.  I am still learning this lake and now I know what they mean when they say this lake fishes "small".  We caught most of our fish from a 50 yard stretch of bank.  Hopped around a few different spots, caught a handful of dinks then the sun came out and we pitched timber resulting in a 2lber or so to end the trip.  Off the water by 10:30AM
G'Town Twins: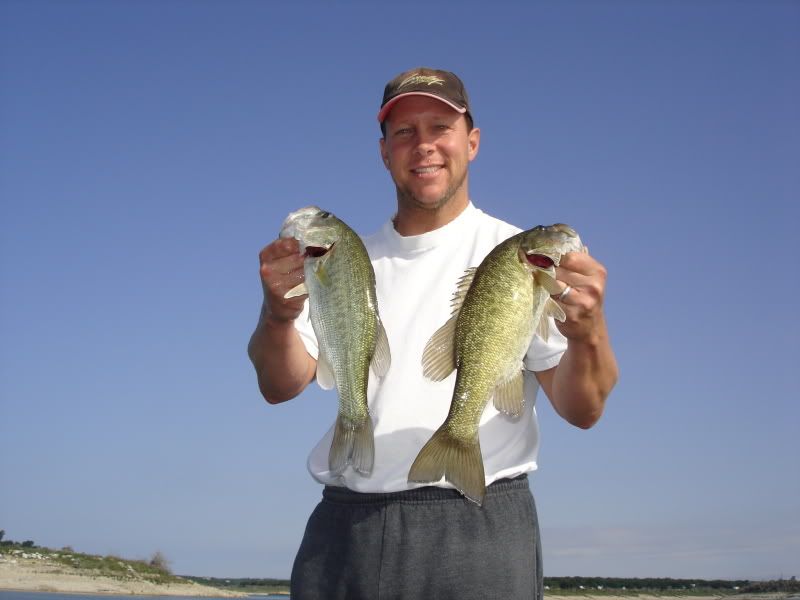 Big Fish: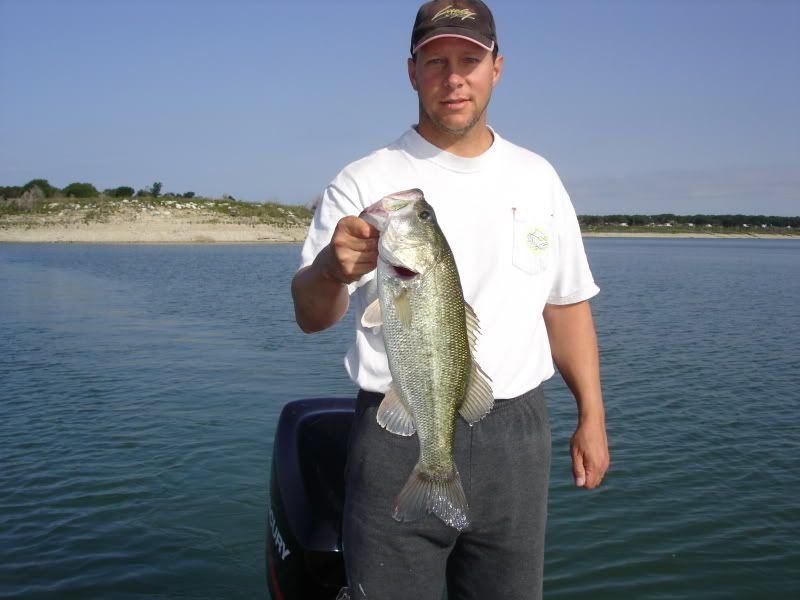 The final chunk from timber