Discussion Starter
·
#1
·
Fished Georgetown from 7 'til 11 with father-n-law.
Wind - slight breeze
Weather - partly cloudy
Water Temp - 70-75
Water Clarity - Stained (6 inches vis) where the San Gabriel enters. Clear to 5' near the dam.
Started out targeting main lake points with med and deep-diving CB's. Caught 3 including this chunky 3lber.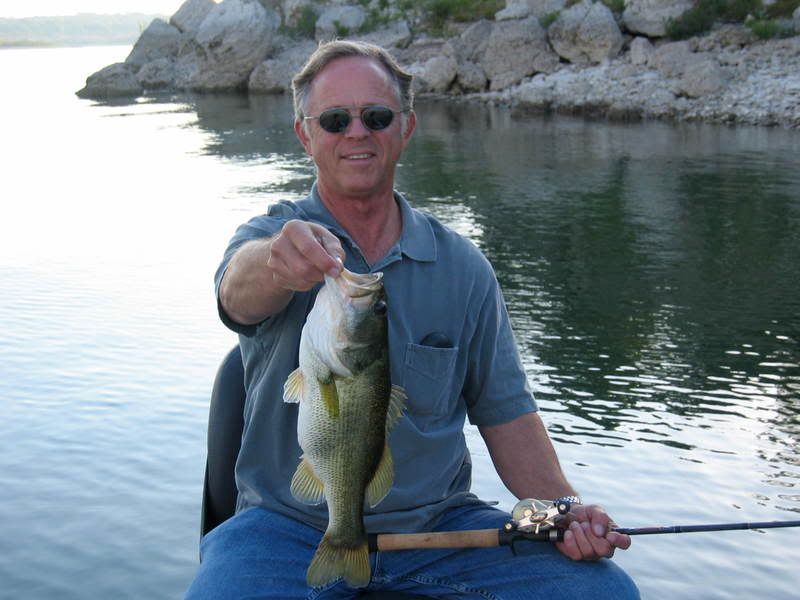 Moved into the back of a cove with timber; nada.
Then, we rolled out toward the dam and tried the rip-rap with plastics. No bite on a C-rigged lizard or CB. Switched to Watermelon Green WW and started to swing 'em in the boat.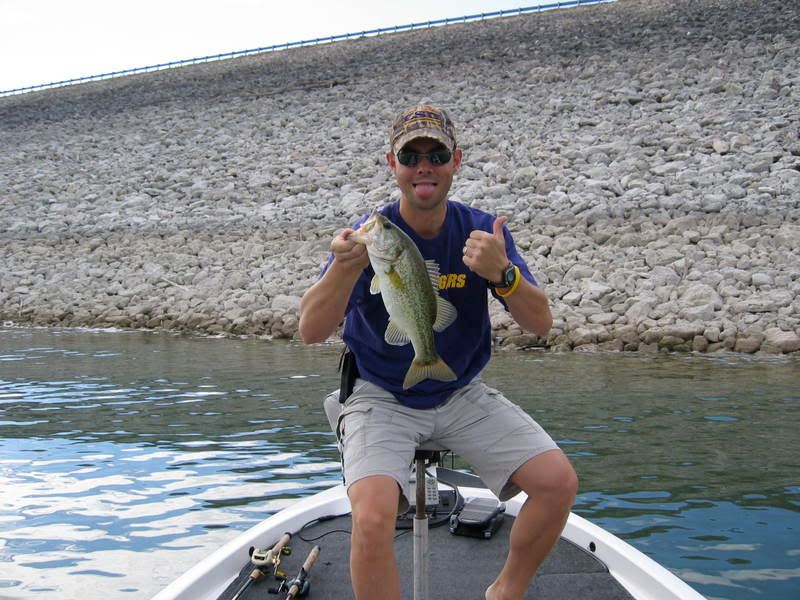 I noticed there's a lot of sunken brush/trees along the dam. My guess is it's left over debris from the '07 floods. Very nice habitat for the ol' LMB
Stayed with the WW and caught a few more cruising the bluffs on the north bank.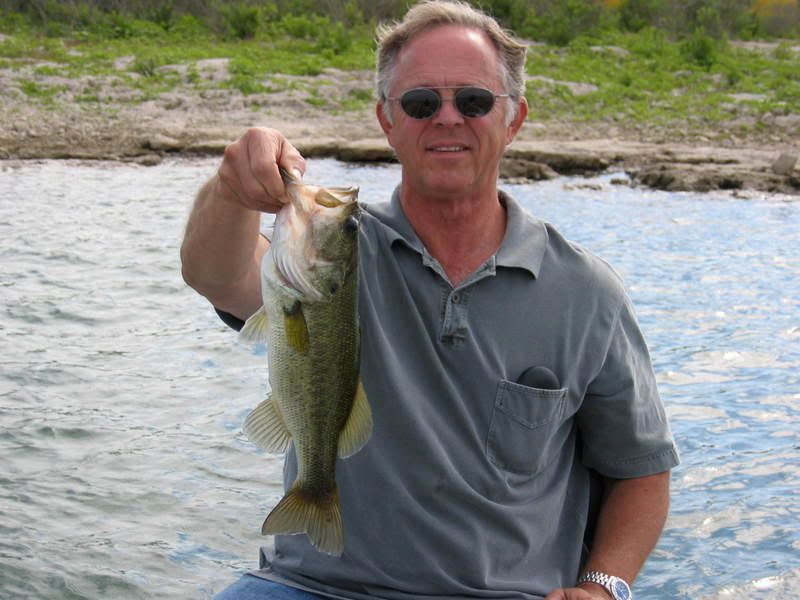 Then, around 10 we decided to head uplake near where the San Gabriel dumps in the lake. Man, water was WAY stained! Couldn't see down 6". We snugged up against the west bank and threw the WW. Nothing for about 15-20 mins. Just a bunch of carp, tailing in the shallows. We were just about to leave and then they turned on. Probably caught 8 or so in the next 30 mins.
After that died, we decided to make another run, unfortunately, the big engine wouldn't start. Short story, cranking battery was dead. Hardly any water covering the cells. We jumped the engine from the TM batteries and got in OK. Just remember to check your batteries from time to time....
Caught 15+ fish overall. 5 in the slot to 3 lbs. 5 at 12-14". And a bunch of dinks, and I mean dinks (make good Redfish Bait!)
Overall good day on the water,
Take care,
Wurm