Discussion Starter
·
#1
·
First off, I would like to thank Jeff for putting on such an awesome tournament. You guys are organized, and ran it well!  8) And thanks Yung, for taking me on this trip, and choosing me as your partner. Here's my report.
RudeHo225 and I arrived at Jones Brothers Park at 5:45AM. Due to the heavy fog, the launch time was set back to 8AM. We were number 61, in the 3rd Flight. We finally launched, and headed straight into the fog.  8)
I'm not going to go into details like some of my reports, since it'll be a LONG post.  ;D
We ended up with 15 fish, and only 2 keepers. They went 5.10lbs, with the big fish of the trip being my 3.75lber. We caught fish, just none were the right size.  :
Triton and American Rodsmiths  8)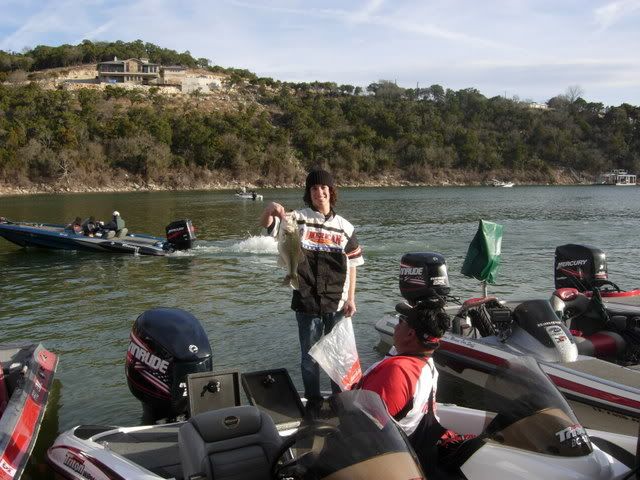 Big fish 3.75lbs.
2 fish sack, for 5.10lbs.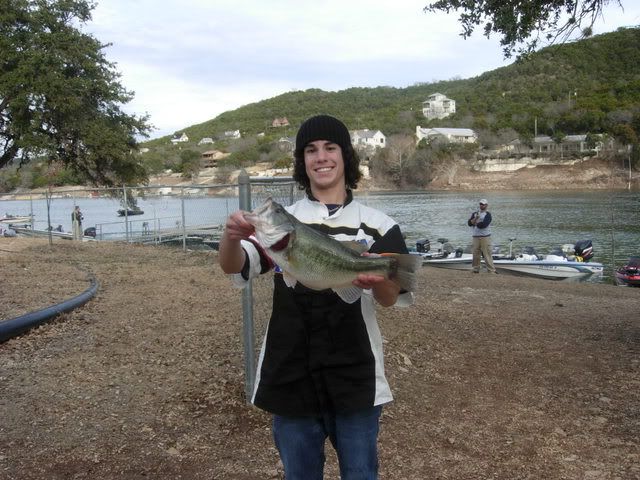 Another pic of my 3.75.
My bigger fish had a belly!  
Looked like she was full of eggs.
Anyways, I have a good video my Dad took of the FOM guys fizzing fish. Got it on tape.  8)
Baits
- Drop Shot, Shakey Head
Wind
- 3-4 MPH, with 10 MPH gusts after 3PM
Fish Caught
- 15 between us, with 2 keepers
Total Weight
- 5.10lbs.
Big Bass
- 3.75lbs.
All fish were caught deep. Caught some 12" Guadalupes early on in 25'-35'. Bigger bass was caught in 37'. The FOM guys said one of the bass weighed in was caught in 68'.
I thought this was weird. Caught a pretty nice crappie on drop shot.  ??? I've caught plenty of crappie when I try, but never when fishing for bass in a T. Kind of odd. That crappie has a big hole in his paper lips after that hookset.  ;D Rude has a pic of it, maybe he'll post it tomorrow.
It was tough to catch keepers today. I caught a 13.5"er right of the bat.  
I'll put up the video here in a few minutes. Thanks again Jeff and the FOM guys. And thanks Rude for taking me. I had a lot of fun.  8)