Discussion Starter
·
#1
·
After 3 weeks here in Austin, I finally got out on the water and stuck my first fish in Texas.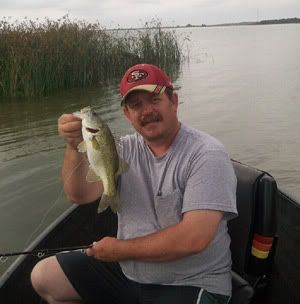 A big THANK YOU to basstrack for taking the time to drive down from Cedar Park to pick me up here in S. Austin and bringing me to Decker for a day of LMB fishin'. I really appreciate the favor and had a great time.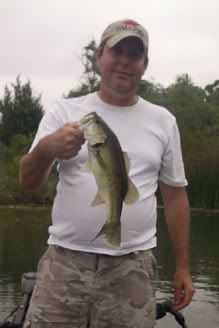 We arrived at Decker about a half hour before the gates opened and organized the boat. After launching we headed for the far east side of the lake and started with a variety of swimbaits, topwaters, crankbaits, blades, you name it. Basstrack missed one fish on an LV and after a while we switched gears a bit.
I started pitchin' a Senko around some shallow grass with a wide leaf. I don't know what the name of the grass is. I stuck my first fish then another and missed another in 3 casts. Hmmm....
We stayed in the area and caught 8 or 9 fish before the spot wore out. Then we headed across the lake and flipped and pitched tules for a few more.
One of the fish I stuck I got a real good hook set on and it came flying out of the water and banged up against the hull of the boat. Basstrack laughed asking me "You club many baby seals?"  ;D The fish was stuck right in the roof of it's mouth. A perfect "cross his eyes" Bill Dance hookset. LOL
I think we each finished with 7 fish apiece with the best being about 15 1/2 inches(my personal best Texas bass  
).
We were off the lake by 1PM.
Thanks again basstrack! I hope we get to fish again sometime.