Discussion Starter
·
#1
·
The early morning top water bite was okay. Then it just shut down around 9 or 10 am. We then started chasing the schoolies out in the middle of the lake. These schools are so spread out that it makes it hard to fish, but we managed to pick up a few. I was throwing a yellow magic with success and my uncle was throwing a Rattling chug bug with success as well. About noon time I was fishing solo and looking for a bite along the reeds or rip rap with T/R plastic with little to no success.  I even threw a little top water baits around the grass and I threw crank baits all over as well. So I cranked up the big motor and head on over to three fingers. As I am approaching this area there are about six boats already floating around looking for schoolies. So I idled on through to the back of the middle cove where I saw several schools working the surface. I changed out my top water bait to a Spit' n image and the hook up was on. The schooling action got bigger and better as the day went on. From about five to seven the action was hot to trot. Schoolies were popping up all over the place. The Spit'n image allowed me to chunk this thing about twenty yards further than the yellow magic bait. The key was not to get all excited and work the bait to fast. As long as I worked it slow walking the dog, the bite was on. These schoolies were in the 2 to 3 pound range. I ended up with something like 25 fish for the day. Two and three pound fish, so it wasn't too bad of a day.
RangerR77 and J-Jam where out there too. They also had a good day.
I have no photos of fish but I did take a few pictures of us all out there looking for schoolies.
This is my uncle who has taught me a lot about bass fishing. To this day, I still have more fun fishing with him than I do any one else. He and I cut up and laugh most of time while we are out on the water.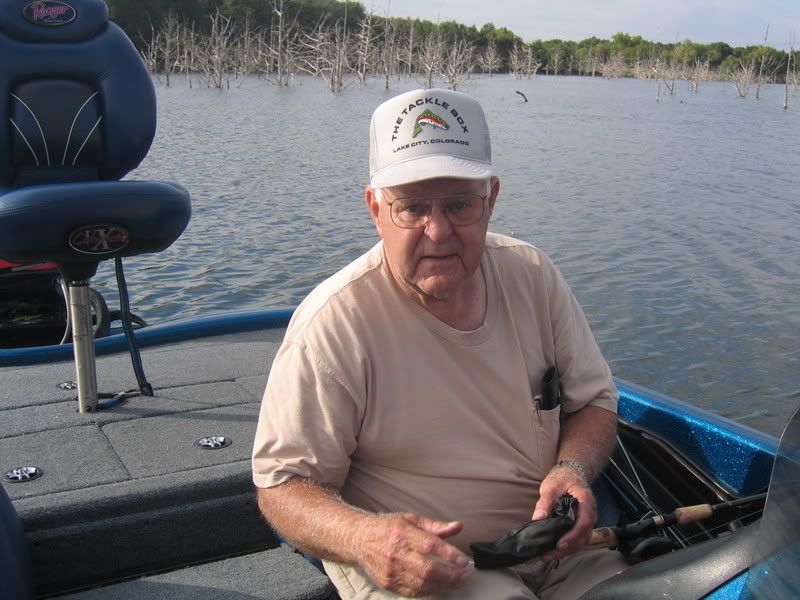 Here's Steve looking for his next bite to surface.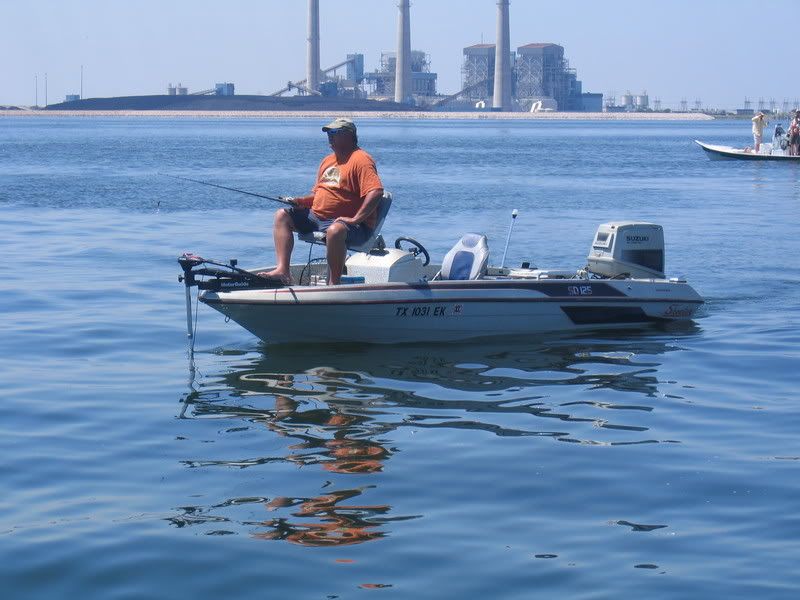 Here is Robert and Joe looking for their next bite as well. The water at this time is almost to calm for the schoolies to even surface.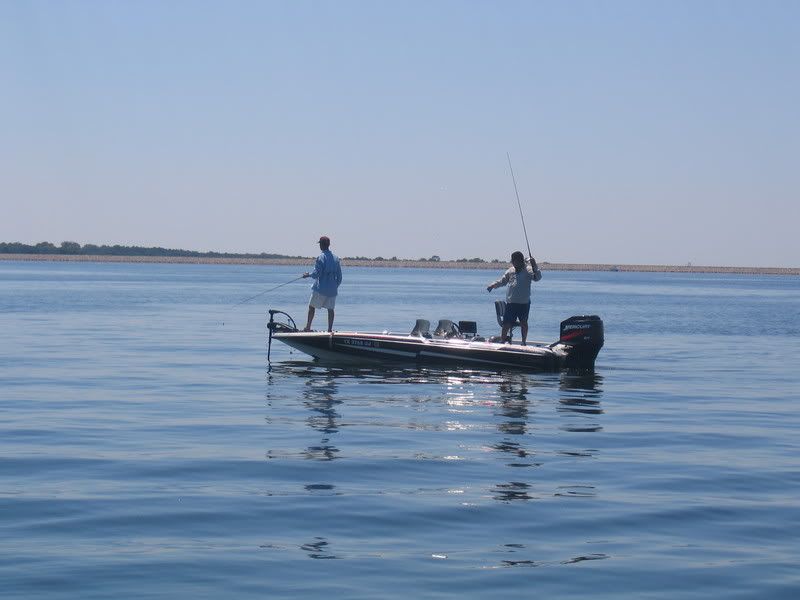 This is the bait and the bait color that produced the best bite on the schoolies for me.
Spit'n image # 67