Discussion Starter
·
#1
·
DATE/TIME:
Sunday 03FEB08 7am-3pm
WEATHER:
Heavy cloudy overcast with warm air temps in the 60's increasing to mid to 70s. Strong winds out of the SSW Powerplant towards Oak Thickett
WATER TEMP:
84 in the discharge, mid 65-67 range around the rest of the lake
VISIBILITY:
2-2.5 feet (water had the typical green stain.)
SUMMARY:
rmvfishing and I met up with Cliff from TBW and a couple other Triton Drivers for a little Fayette Jackpot but the group decided to fun fish instead. Good thing because the alledged slow Saturday bite really slowed down on Sunday.
We ended up with a whopping 6 fish boated. rmvfishing started us off by catching one on a lipless Megabass. First cast of the lure and he hooks up a fish. I think he's sold on Megabass now. He followed up by catching 2 more with a dropshot and a jig. I caught all mine flipping jigs tight to timber in 10-13 foot of water. All three were skinny 3 lbrs (X-scales not estimations).
Discharge: slow bites here and there
Baffle dike: no bites
Dam rip rap: no bites
Coves with timber: slow bites here and there
Not a stellar day by Fayette standards but still had fun spending time on the water. Good company: good times...
First cast with Megabass!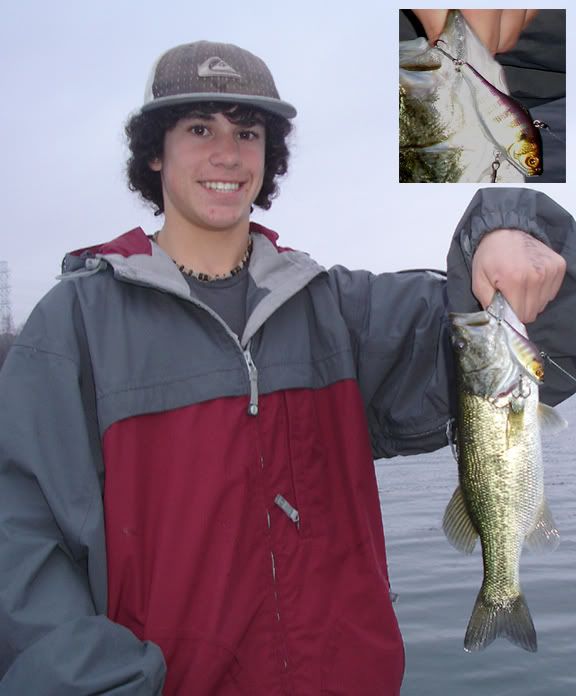 2 of Rude's 3's