Discussion Starter
·
#1
·
Fished Fayette Co. Sunday morning; 8:30-12:30
Weather
- Partly Cloudy, clearing at noon
Wind
- 5 to 15 by noon
Air Temp
- 50's
Water Temp
- Upper 60's
Water Clarity
- Stained green
Visibility
- 3'
First time I've been on the water since August.  It didn't start out too pretty  
Trailer tire blew out half way between Bastrop and LaGrange.  Didn't have the right lug wrench so had to run to Wal-Mart.  Cost us almost two hours!
Anyway, HRSKTR and I dropped in at Oak Thicket park and headed for some calm water.  Found a cove lined with reeds with bait fish moving around.  We caught 6 slot fish quickly on watermelon green senko, wacky rigged.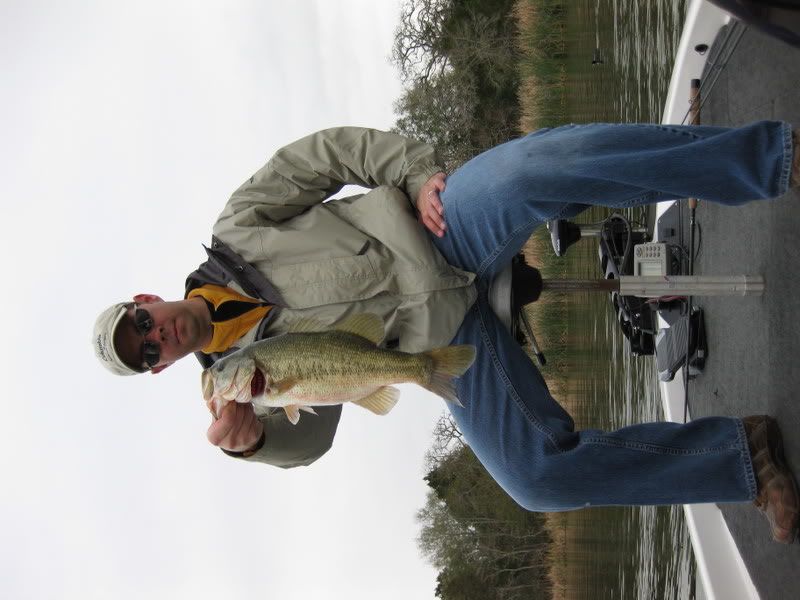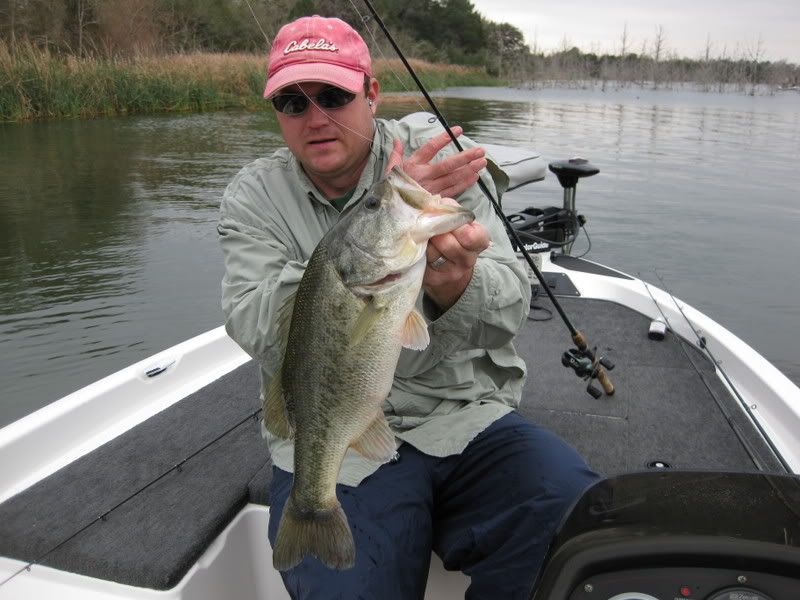 We tried fishing the timber with plastics, jigs, swimbait, and spinner bait, but no luck....
Moved to the rip rap and got back on 'em.  Again, the wacky worm tossed to the rocks was the trick!  Swung another 6 in the boat.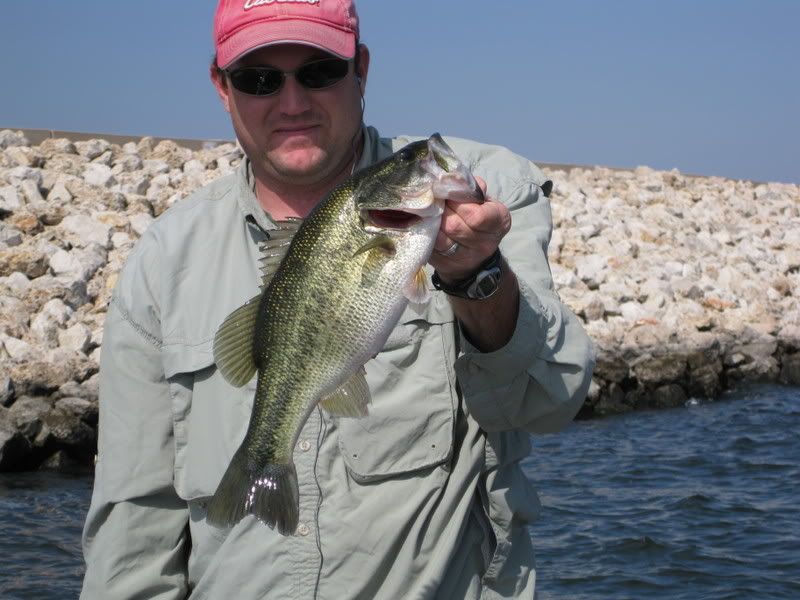 We tried a couple more coves with timber and creeks.  Only hooked up with a 5 lb Channel Cat (wacky worm).  
Wish we could have got out there earlier.  Met up with a couple other boats at Oak Thicket and grilled out on the bank.  Crushed a couple of beers and called it a day.  High sky moved in and wind picked up.  Had to limp home with no spare on the trailer....  Caught 12 total LMB to 4lbs, 3 unders; one Wiskers Special!  
Take care,
Wurm