Discussion Starter
·
#1
·
As I mentioned in my previous post the day started out cold and even though it got warmer the winds decided to blow-
All in all it was a good day and we enjoyed seeing everyone make it back to the scales.
Here are the top 11 placed that got a check
Results are posted on our website
www.faithanglernetwork.com
 go to tournaments.
Congratulations to the winners and thank you to everyone that came out and fished.
1.Chad Thiel-Bruce Davis  15.01
2.Bryan Cotter-Tom Martens 14.68
3.Randy Vaughn-Tony Ferdinondo  13.79
4.Clifton Watters-David Stephens  12.55
5.Randy Roe 11.82
6.Randall Christian-Jason Stafford 11.82
7.Lee Beuershausen-Charles Whited  11.80
8.Andy Nuyen-Brian Booker 11.55
9.Trey Groce-Joe Bill Hale  11.08
10.Jake Read-Dale Read  10.80
11.Paulina Reyna-BIll Guzman 10.78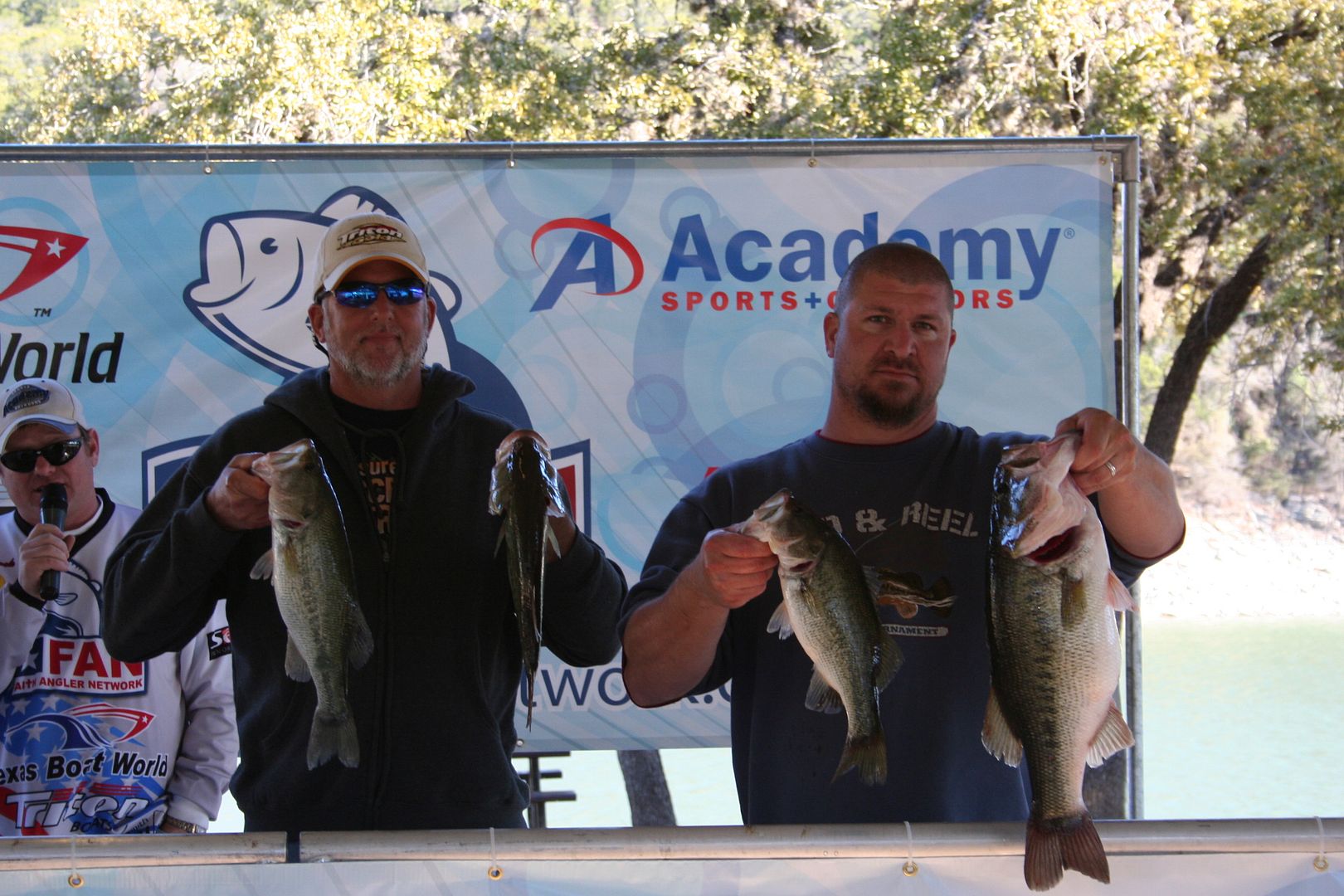 Cally Ansier
Tim McNeal
Had big bass a nice 6.75 large mouth - You know Tim as the Marine on ABF- NICE FISH Tim