Discussion Starter
·
#1
·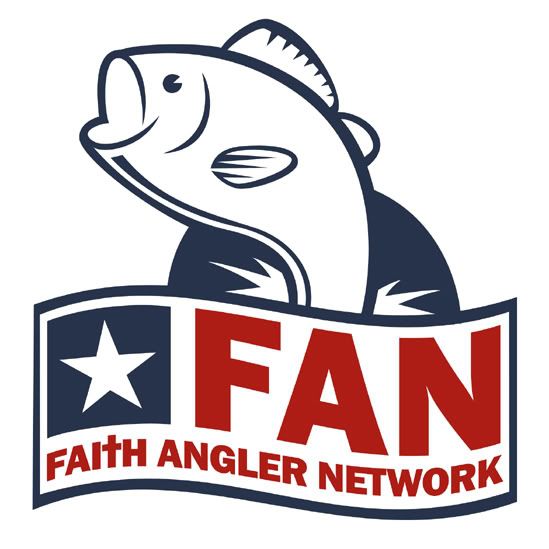 Faith Angler Network Central Texas Team trail will battle Lake Belton May 22, 2010 for the final points event of the 2010 season and the coveted AOY in overall, Youth/Adult and Male/Female finishers will be announced
Faith Angler Network announces the dates and location for the 2010 Championship
OCTOBER 22nd and 23rd Day one will be held on Lake Belton and Day 2 on Lake Stillhouse.
Also mark you calendar for September 18th for the second annual George Cook Memorial Open on Lake Travis
After four events the points chase has tightened up and a Lake Belton win offers the FINAL ANSWER:
1 Charles Whited - Kelley Mauldin 652
2 Lance Wenmohs - Mike Clark 650
3 Dale Read - Jake Read 649
4 Justin Toledo - 644
5 Rich Witthouse - Don Blumrich 643
6 Jacky Roberts - Ken Wilkins 642
7 Travis Jones Jr - Jason Jones 639
8 James Roberts - Brian Burns 637
9 Ronnie Trower - Jeff Pitrucha 633
10 Robert Nelson - Randy Grounds 632
2010 Youth/Adult Standings
Team Points Events Fished
Dale Read-Jake Read 649 4              3rd place overall
Glyn Kennedy-Joseph Kennedy 295 2
Scott and Sterling Stagner 143 1
2010 Male/Female Standings
Team Points Events Fished
Roger and Jerral Boling 625 4
Earl and Leisha Loggains 624                     4
Jeremy Reynolds/ Kimberly Wofford 585 4
Bill Guzman and Paulina Reyna 584 4
James and Donna Cantwell 569     4
Allen and Tammy Gass 496 3
Jimmy and Sherry Howell 454 3
Pre-Tournament Meeting
Registration starts at 6PM
We head to Temple Lake Park, on Lake Belton May 22, 2010 for the final stop on the Central Texas Division Trail.
The Pre-Tournament meeting will be held May 21, 2010 (Registration starts at 6PM)
Hosting the pre-tournament meeting will be the Immanuel Baptist Church in Temple Texas. IBC Temple is located at 1401 W. Central, Temple Texas 76504. 254-773-2147  
Pastor Ron Milne has graciously open opened up his fellowship hall for another evening of fun fellowship and good food.
Hosting the Pre-Tournament Meeting are my good friends at Texas Boat World, Mary and Cliff Brown and their outstanding staff who will be bringing the Rudy's BBQ- man, I can hardly wait.
Official lodging for the Belton event will be Super 8 Midway located on 5505 General Bruce Drive (IH35).
[email protected]
Gene has special rates for Faith Angler Network and will be holding several for us. Please call Gene at 254-778-0962 you can also get more details from our website under the Official Lodging section.
Weigh in and launch site
Temple Lake Park Pavilion
The FAN Staff will be conducting safety and live well checks starting at 5:30 on the boat ramp at Temple Lake Park- Boats will be released at safe light in a numbered sequence.
Weigh In will begin at 3PM in staged flights.
Registration
There are several methods to register for memberships and entry fees.
[ch61656] Online with a credit or debit card
http://www.faithanglernetwork.com/online_registration_non_late.html
Online Registrations must be made by 8PM Thursday May 20, 2010 to avoid late fees
[ch61656] Brochures can be picked up at local Academy Sports and Outdoors, Fish Finders Marine, Texas Boat World, as well at Foundation Auto Repair
http://foundationautorepair.com/
,
[ch61656] Download and print the forms for mailing
http://www.faithanglernetwork.com/docs/Membership_Tournament_Form.pdf
Mailed entrees must be postmarked and mailed by May 14, 2010 to avoid late fees
[ch61656] Register in person at the following locations
These location will except registrations until May 19 , 2010 6PM
                                           (Cash or local check only)
[ch61656] Texas Boat World in Harker Heights  
www.texasboatworld.com
[ch61656] Fish Finders Marine in Round Rock  
www.fishfindersmarine.com
.
[ch61656] LATE REGISTRATION will be held Friday Evening at the Meeting Lacation, There will be a $10 late fee and you must pay in cash on site.
Faith Angler 2010 Sponsors
We would like to thank our sponsors whom make our efforts possible and ask that you visit their websites, and support them as your needs arise.
Texas Boat World, Bass Cat Boats, Mercury Marine, Motor guide, Kistler Rods, Sebile Lures, Fish Finders Marine, Academy Outdoors, Gary Yamamoto Baits, Kinami Baits, Georgetown Shirt Company, American Rodsmith, Animal Custom Sublimated Jerseys, SmartShield Sun Protection, O'Reilly's Auto Parts, Sure Life, Rudy's Country Store and Bar-B-Q, Hill Country Bible Church NW, Foundation Auto Repair, Pay Dirt Jigs, Sure Strike Boat Detailing, Alpha Graphics, Pig Logistics​