Discussion Starter
·
#1
·
On my way back from Angleton to Austin, ran into some nasty weather in Warton, thought my day would be ruined. Got to El Campo and things looked good. Got to Bastrop and decided I would stop and pick up my boat and head to the lake, it was to beautiful a day to pass up on. Hit the water around 2. Fished for a few hours. Started with the Senko with no luck, found some fish shallow, 2-4 fow, and on bed around some grass. Started throwing a Crawfish colored Bandit shallow crank.
Hooked up on this, 20 1/2 inches.
Got another smaller one on a big lizzard, she was on her bed too. Started running the crank again over submerged grasses in 4-6 fow. This guy swallowed it.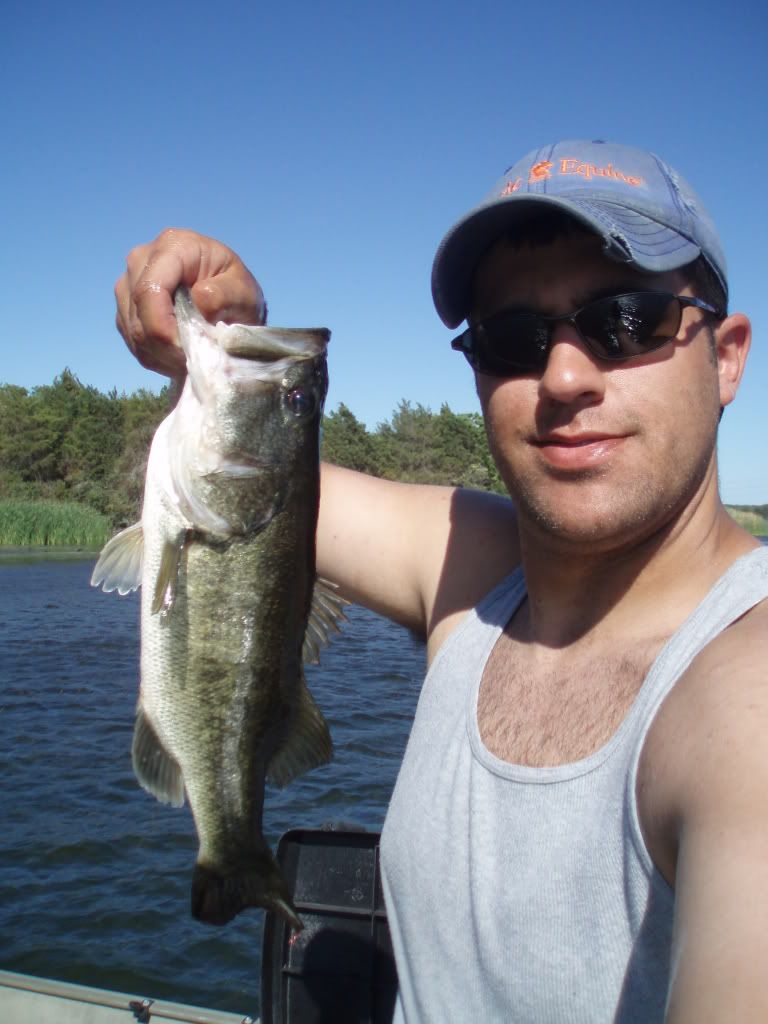 Caught a few more smaller ones 14-15" on the crank over the grass. Had a big female throw the hook on me in the grass. It was a good day none the less and I enjoyed my time on the water even though I fished alone again. All fished were released after photographed.