Discussion Starter
·
#1
·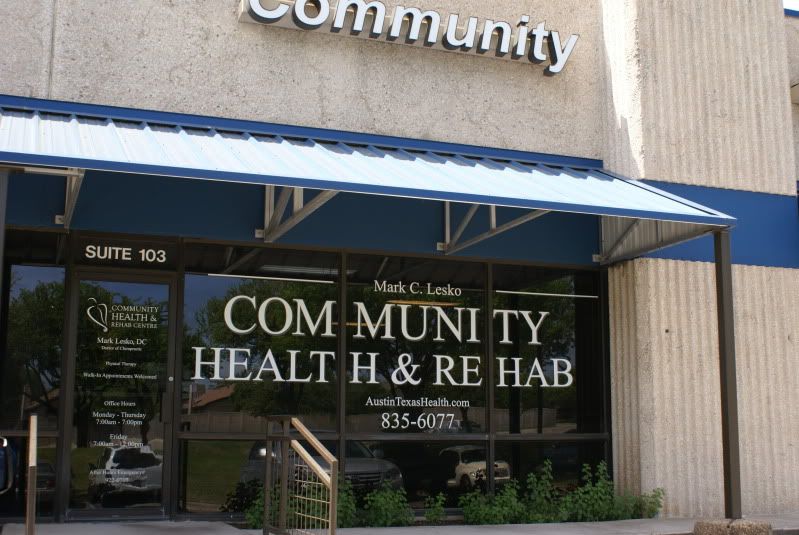 After a long weekend of fishing it's not uncommon for me to feel 100 years old in the office on Monday morning.  A combination of rough boat runs and standing on the front deck trying balance a trolling motor while making a few hundred casts can really take it's toll on your back, neck, arms and wrists.  A few years ago I dealt with severe tendinitis in my shoulders and will never forget the look on the physical therapist face when I tried to tell her it was from fishing.  Her mental picture of fishing is somebody sitting on a bucket at the local creek drowning crickets with a cane pole.  A lot different than what bass tournament guys and gals have to deal with.
I found a place in North Austin that really knows the stress and strain that fishing, hunting and the outdoors can place on the body.  Dr. Mark Lesko runs Community Health & Rehab Center and has been in business for over 20 years.  His staff is super friendly and always ready to help.  CHRC is a comprehensive outpatient treatment facility offering a full array of services designed to help patients reach a complete state of wellness.  They offer physical therapy, chiropractic and massage therapy and as well as other services to treat all conditions.
Dr. Mark has been fishing the Austin area for many years now and knows the lakes well.  He is also an avid saltwater fisherman with a place in Port O'Connor and has a wide variety of patients who fish.  Call CHRC and book your appointment next time you are in need of any service offerings, he will be glad to fix you up and give you the latest fishing report!
Mention you are from ABF and Dr. Mark will discount your office visit 10%
*
For more information on the effects of fishing and back pain check out:
http://www.bassresource.com/fishing/back_pain.html
For more information on CHRC visit:
http://www.austintexashealth.com/
*By federal law not available to Medicare or Medicaid patients