Discussion Starter
·
#1
·
Got back yesterday from a good trip out to Choke.  We fished primarily from daylight to 2ish, then had a nap in the A/C'd shelter, then back out around 7pm, finishing up after midnight.
For lack of a better term, we smoked em...catching at least a dozen per trip out.  The majority came around matted grass (CR brush hogs/TR blk blue 10" worms) with the bigger ones being taken on a buzzbait.  Surface temp ranged from 88 - 91 and most fish were caught with the boat sitting in about 15', casting to the mats/timber close to the shore line.  Biggest of the trip was almost 6,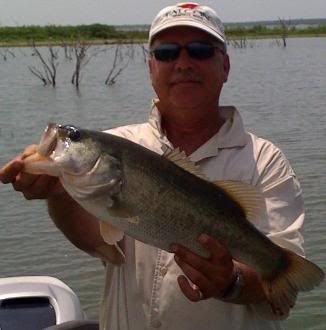 but we stuck lots of nice 3/4lb chunks, including back to back 4lbers on a baby bass crank, up river.
Hope this helps...those fish don't mind the heat as much as you do....go at night....