Discussion Starter
·
#1
·
Well we did our annual "Roberts Boys" trip over the holiday weekend and I have to say this was one of the best fishing/catching trips I have been on, probably the best.    My dad, brother, and uncle arrived in Austin Friday morning about 11 and we loaded up and headed for Choke after a short stop at Cabelas to get our heads right (oogling the giants in the tank)  With us was also my FOM partner Brian who was acting as a guide for our trip.   We get to Three Rivers around 3:30 (took our time and stopped to get a bite to eat) and check into The Bass Inn (what a hole, but we knew that going in) and are on the water a bit after 5.   We started catching immediately.  The fish were in and around any grass, and I mean any.  All you had to do was throw some type of soft jerk bait (fluke or senko) in any variation of green and you would get bit.  In the 4 hours we were on the water both boats combined for over 60 fish.  This was the norm for almost each outing (one session in the morning and one in the evening) Here is the pics of the largest fish for the first night which landed my brother his new PB at 5lbs 9ozs.  
Dad, Brother and Me
Then Saturday we got out in the morning but did not have anything over Davids 5.9 from the night before.   We did not get out for the evening session until later as a Thunder storm was pretty close and kept us from taking any chances.  We did end up catching some very nice fish though.
Now Sunday is when we caught the bigger fish.  There were two 6.8's one 6.7 and a 6.2 with a hand full of 4-5 lbers mixed in.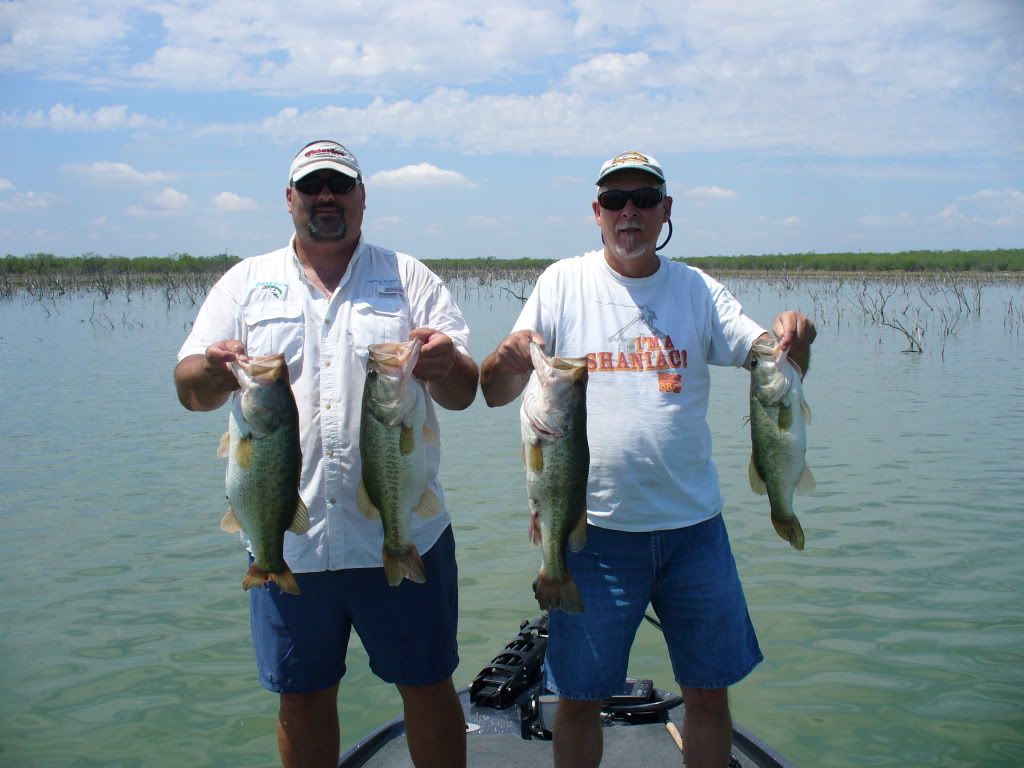 20+ lbs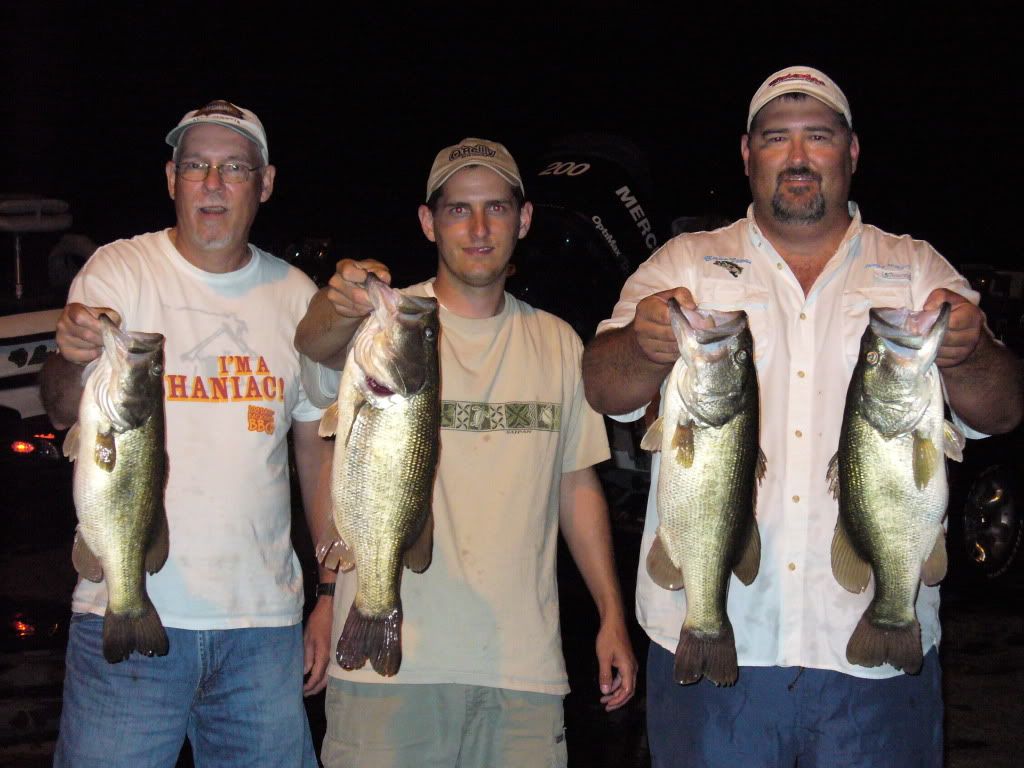 24+ lbs.
and a few more nice ones!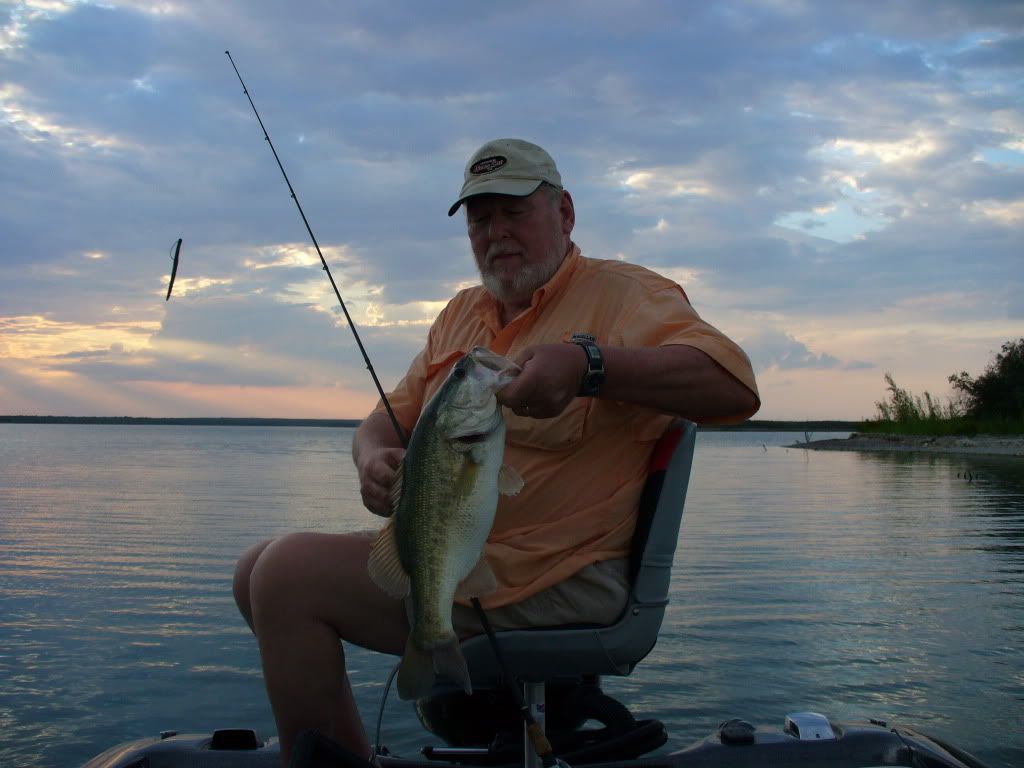 Dad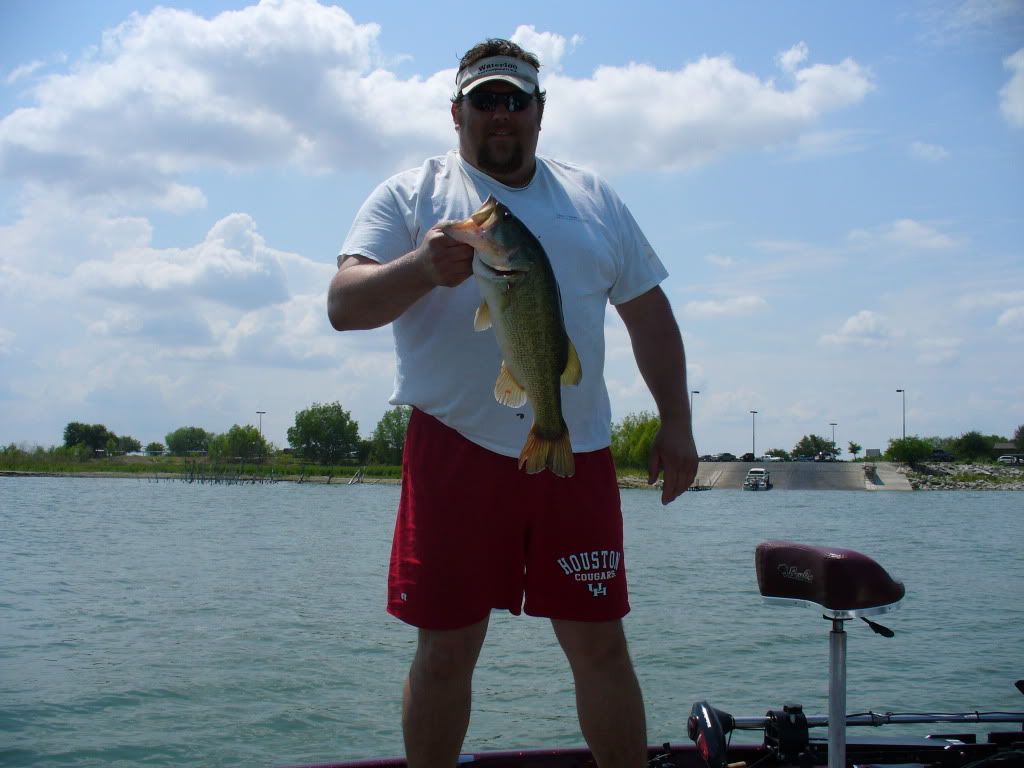 David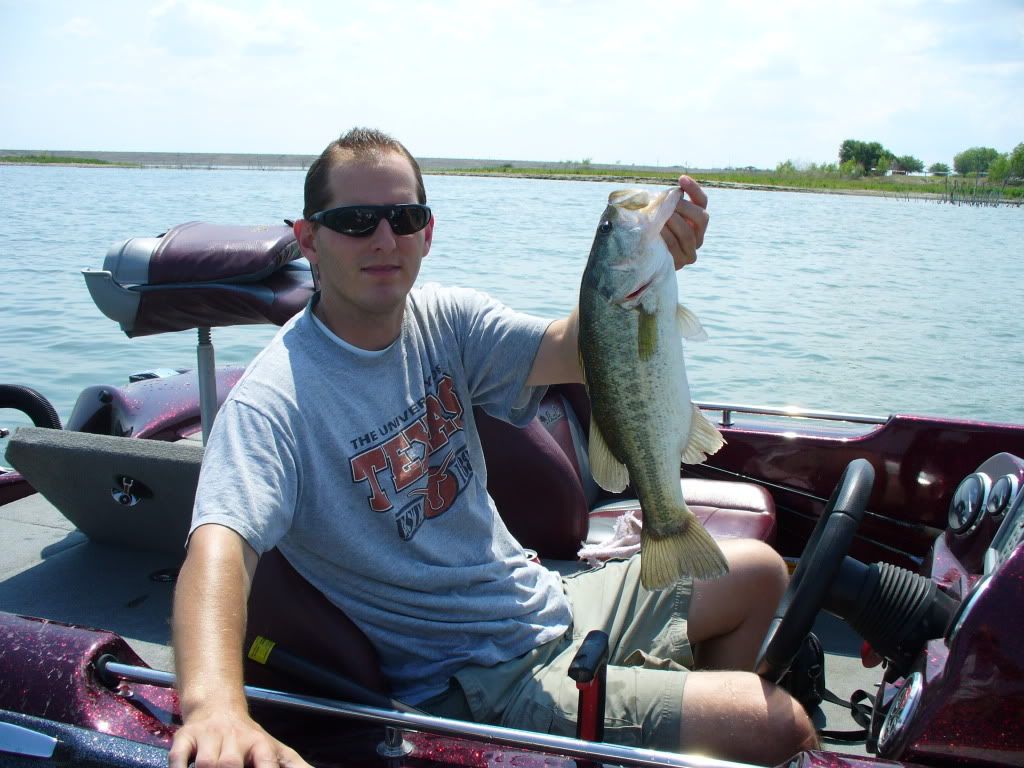 Brian
The grass is very shallow and visible and there was only one area where I found grass to 9' deep.  Though I really didn't look very hard since the bite was on.   If you want to get on some fish get down to Choke soon.  Also the bite did not slow down when it got hot, just seemed to catch the smaller ones during the heat.  
Until next fish,
JR