Discussion Starter
·
#1
·
Fished Choke Canyon with HRSKTR this weekend.  First time on the lake for me.  Here we go!
Saw a dozen of these guys.  We estimated this one at 10'.  Saw one about 13-14' later on.
Friday afteroon, 03/26
Fished from 3 'til 7
Water Temp mid 60's
Water Stained green, visibility 1 foot
We caught 10 LMB to 4lbs.  6 keeps.  No particular pattern.  Senko, Power Worm, Swim Bait, and Spinner bait in 2-12 FOW.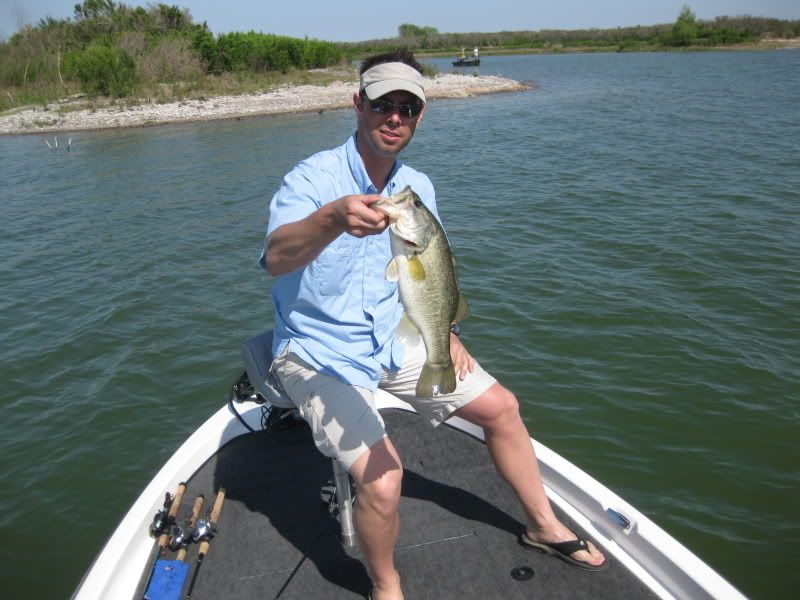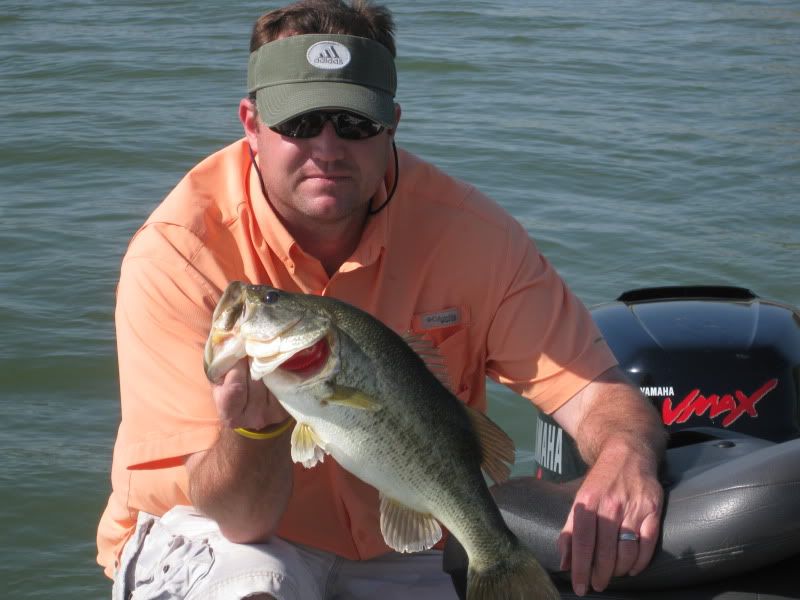 Saturday, 03/27
Fished from 8 'til noon and 4 'til 8 pm
Conditions the same; water temp warmed up to 70 in some areas
We caught 20 in the a.m., and 6 in the pm. 9 keeps to 5 lbs.
Most of the fish caught on WatermelonRed Senko and 10" Power Worms in Watermelon and Red Shad in 4-12 FOW.
Sunday morning, 03/28
Fished from 7:30-11
Water conditions the same; water temp in lower 60's.
Caught 9 or 10 fish.  4 keeps to 4lbs.  Only bite we could find was right off the banks with Spinner Bait. Wind got going and we decided to put the boat on the trailer and head back to Austin.
The best water we fished was on the east side of the lake, north bank/island areas. We caught 'em good off rocky points where we found grass.  Saw other boats in the area cathing them also.  Wind blew pretty good Friday evening and Sunday a.m, limiting our water.  That and the fact that I didn't know the lake that well, it's 10' low, and all the stickups, kept us playing it safe.
Take care,
Wurm