Discussion Starter
·
#1
·
Well despite the weather I made my trip to Canyon Lake with my girlefriend. Stayed at Potter's Creek Park. Rained heavy early Saturday morning, but by 7:30 it had stopped and we decided to go ahead and launch. Went directly across the lake form the ramp and and started working towards Crane's Mill. Water Temp around 66, water clarity lightly stained/ stained.
Caught several dinks on a Chartruse/White Spinnerbait. Girlfriend lost a legal size LMB on a Wat/Red Dead Ringer. Wind picked up and forced us into the coves. Several more dinks on the SB. Left that area and went across the lake, Northwest of Cranes Mill to get out of the wind. Water was heavy stained. No takers there. Returned to camp for lunch and a nap around noon thirty.
Hit the water again around 3:30 on Sat. Fished the cliffs across from Potter's creek. Couple more dinks on red rattle trap and the Wat/Red dead ringer. Worked towards the dam no more takers. Fished around Canyon Marina, couple dinks on the SB again.
Sun sun started out windy. Tried to fish the area where I had fished on Sat morn, but there was too much wind to work with. Headed for Crane's Mill Marina. Took some tips from a couple of fellow ABF's, one of which suggested Pink worm color. All I had were some Cotton Candy bass asassin frys. Fished them wacky style and flipped the docks and slips. Caught several dinks on them and a beatuful male black crappie who fell for the fry. Girlfriend caught a couple dinks on the SB.
Headed out early to get checked outta camp which was fine with me cause the wind was tough. Left the weekend with some beautiful scenery and some good times with my girl. Thanks to everyone who provided some info to help make my first trip out there a successful one. Unfortunately no keeper fish this trip, but it's ok cause I caught plenty.  I'll try to get some pics up later on. -Boudreaux
Teaching the girlfriend how to run the boat.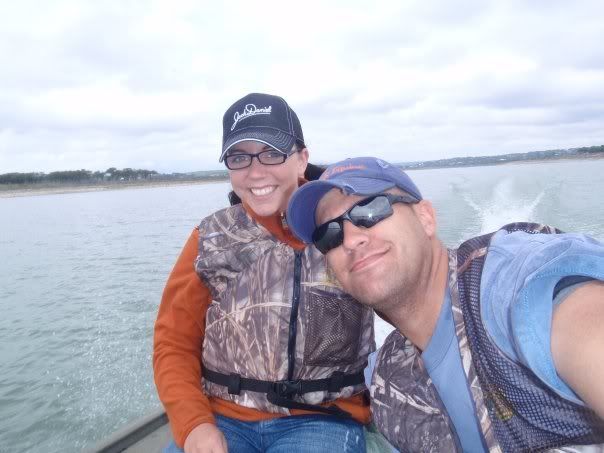 Some Scenery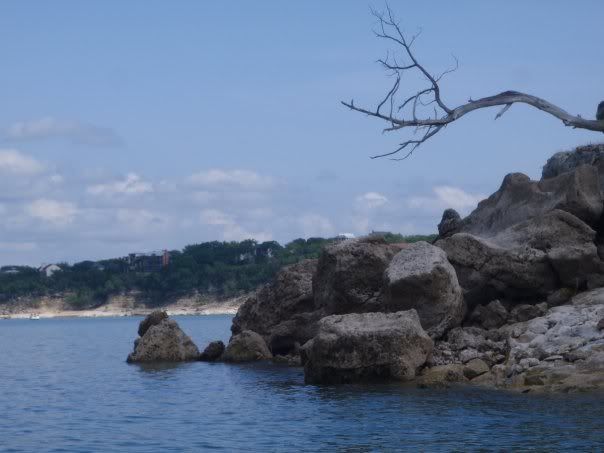 Saturday Sunset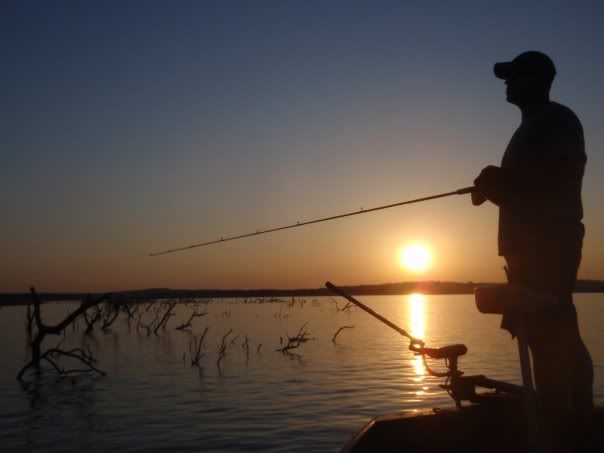 My fishing partners