Discussion Starter
·
#1
·
We had 23 teams fish tonight, weather was perfect and there were some great sacks brought in!
Duke and Tom brought in a 6.41 lb toad for Big Bass.
Congrats to Shane and Judy for taking first with a whopping 16.23 lb sack!  I have a feeling Shane is gonna get to fish a lot more often!  Word has it Judy bagged 3 of their keepers and lost another good fish.  Good meeting you both and hope to see you out again.
Rounding out second and third were Bryan/Mike and Dan/Kyle with a couple of 12+ lb sacks, congrats guys for finishing in the money with two more solid sacks.
Swimbait's dad took home the Geneva/Kinami/Grande Bass/ABF tackle pack for the fourth place finish.
Honorable mention goes out to Booker for his 11.46 lb solo sack...I think Robby owes him 30 Stones for his no show this evening.
Also, for anyone fishing please read over the rules and times.  Times will vary slightly depending on the lake and they are clearly posted in the tournament ad.  We try to keep things simple but do have a few important rules, one of which being all fish must be a minimum of 14" and we do not weigh dead fish.
Thanks again to everyone that came out and fished, hope everyone had a good time.
See ya next week on Austin.
Gary weighing in..
Duke and Jason Hanging out.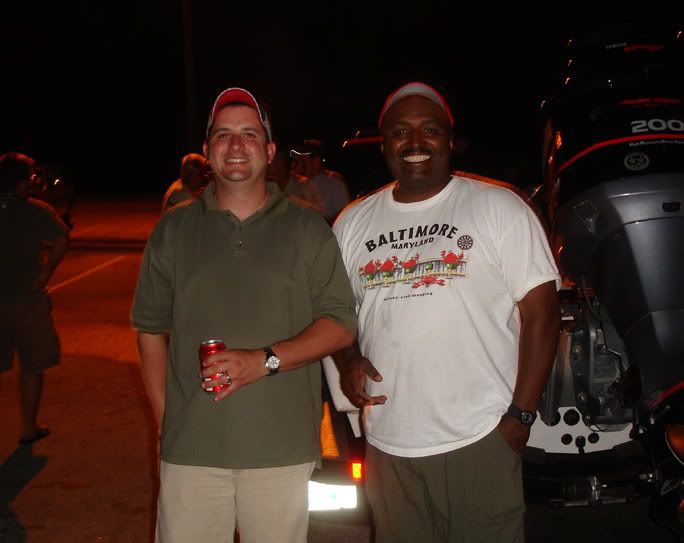 Miles hanging with Rich, Regan, and crew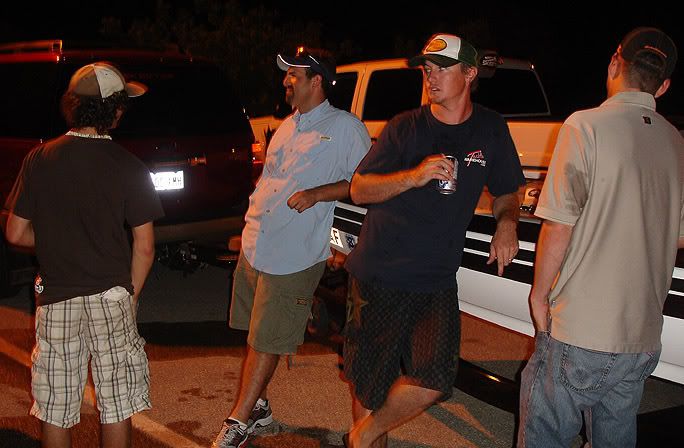 Booker telling fish stories..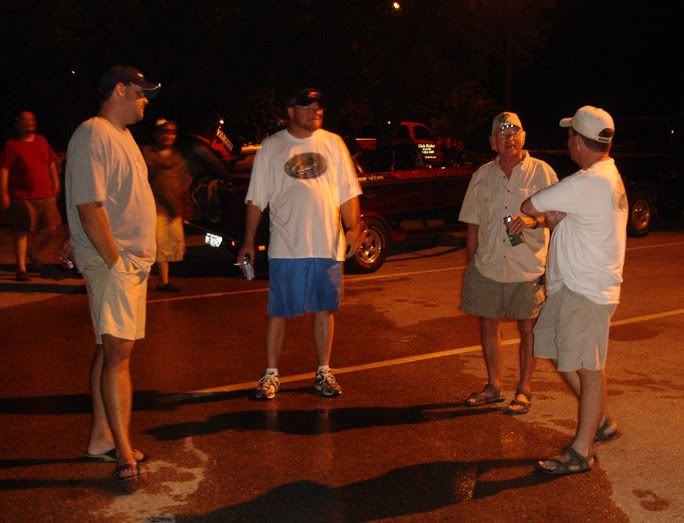 Duke and Travis talking with Doyne Bailey from Allure rods.