Discussion Starter
·
#1
·
Well, this is a report for the month of May, and a little in April. Due to the tournaments, I have needed to hold the cards a little close to my chest. We have had been hunting bedded fish from Ski Shores to Apache Shores. These beds are hard to find. Some of the fish will sit for a week, others only a day. Typically I spend about an hour or 2 a day just driving, and looking. If i get lucky and find one, I'll throw in a tube or a chomper with no hook just to see the fishes attitude. If they spook off every time they see the bait for five or six tries, they are not too sure of a bet, but if they sit tight normally we will have a good shot at them. This has taken a little fun out of the fishing, but it is pretty rewarding to go to weigh-in with a 10lb. I have passed up many in the 4-6 lb range in hopes they would be there for the tournament, and when we get to the spot they are gone. Oh well! That is the game we chose to play. No one wants to fish with me anymore since I really am not fishing, just looking. All the bass other than the ones on Wednesday Nights are sent quickly back to their beds.
Last week I got lucky, and got one that went 11 2. My new pb. If you want to give this a try, I'll tell you they can be absolutely anywhere. Once you find a bed keep checking the spot a new bass might move up on the same spot 2 weeks, or even 2 month later, or never. It is enough to make me crazy. It is a hell of a lot of work, but worth it when the big one bites.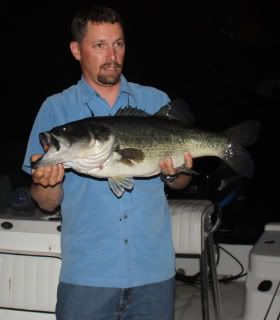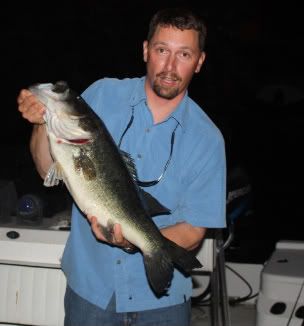 this is Randy, and me with our 27 lb sack... with a 10 1/4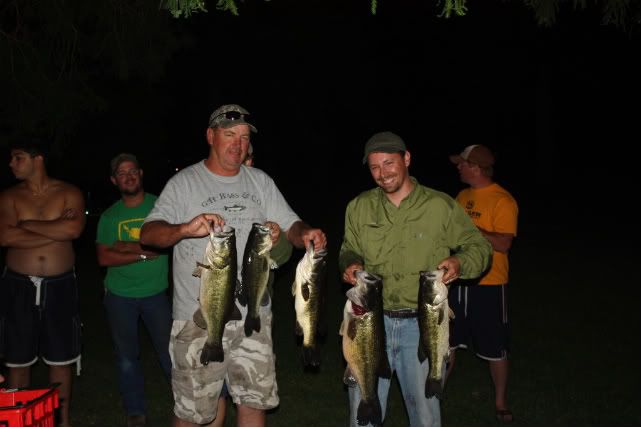 Randy is the real deal. I am lucky to have a partner with his skill level.